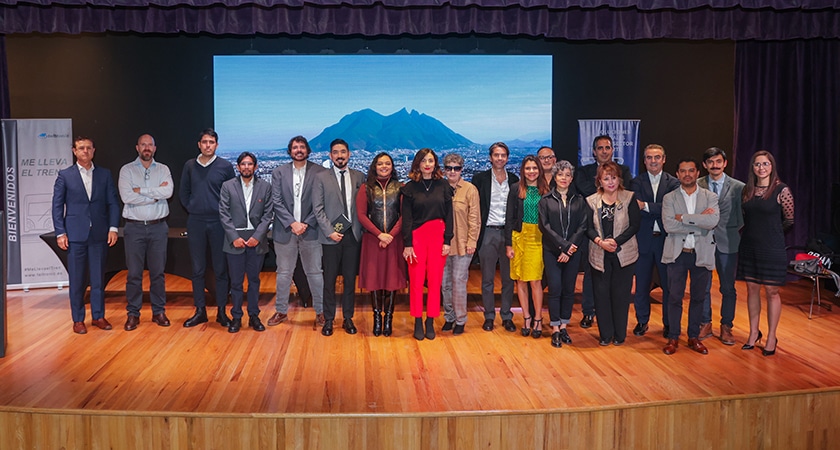 With the expansion of its trunk mass transit network through the extension to 144.2 kilometres of Metrorrey tracks, the capital of the Mexican state of Nuevo León, Monterrey, is heading towards a paradigm shift in which technology will be a strategic ally for public transport to attract more and more users.
During the inauguration of the Forum "Me Lleva el Tren, Movilidad, Tecnología y Ciudad", organised by Teltronic in the Mexican city, the Secretary of Mobility of Nuevo León, Hernán Villarreal, stressed that it is time for the cities to take a step towards transforming the way in which their inhabitants move and advance towards sustainable cities with efficient, comfortable and safe transport services.
"In this sense, technology is a great ally because it allows users to have safer and more efficient mobility and public transport options, thus improving their quality of life," said the Nuevo León Secretary of Mobility.
During the forum, experts in technology, mobility and urban development agreed that the challenge is not only for administrations to allocate resources to technology, but also to innovate with solutions that benefit their inhabitants.
Addressing the challenges of technological implementations, the director of Teltronic México, Óscar Fernández, highlighted the leap that systems such as the STC Metro in Mexico City are taking to innovate in the modernisation of Line 1, and added that Monterrey has a unique opportunity with the expansion of Metrorrey.
Fernández said that while technological innovation is costly, administrations are making decisions based on the greatest benefit users can have by earmarking budget resources for mass transit projects.
"Transport systems should not be driven by cost; they should be driven by cost-benefit. What is more expensive?, to have a person moving for four hours in the street without the opportunity to be productive or to invest 98 billion pesos in the expansion of the Metro?. The first one is much more expensive," said the director of Teltronic de México.
For his part, the director of the Mobility Centre Gerardo Vildósola added that if technology makes the Metro safer and allows for faster and more efficient responses, "the innovations implemented become useful for cities and efficient in their budgets for governments".
Technology as an ally and a condition for operation
The implementation of technological solutions in mass transit services such as Metrorrey not only makes them safer, but also allows users to make better informed decisions, plan their journeys and improve their quality of life.
In this regard, the director of Metrorrey, Abraham Vargas, said during his participation that the use of technology in Monterrey's most important mass transit system is not only an operational condition, but an "ally" of the system and for users.
"In order for a user to leave the car and get on public transport, the first and the last part of the journey must be of a similar quality to that of the Metro, and here technology is the ally," he said.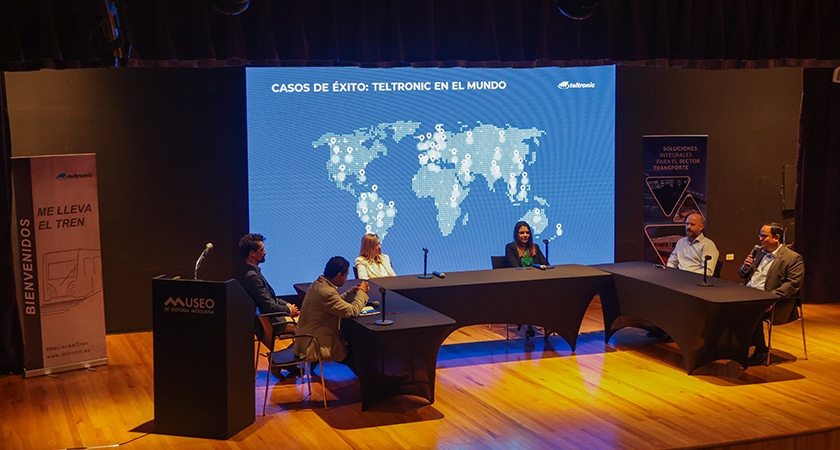 Vargas added that, nevertheless, for administrations at all levels of government, investing in technology focused on systems such as the Metro represents high budgetary challenges.
"The metro needs to acquire technology that guarantees scalability, modularity and obsolescence time. This is key and this is what technology companies have to offer to become our partners and not just companies that supply," the Metrorrey director explained.
In this regard, the advisor to the STC Metro of Mexico City, David Escalante, said that one of the challenges facing mass transport systems in the country lies in "learning about technological transition and gradual change to prevent services from ageing rapidly".
Finally, Mario Silva, technical secretary of the Government of Nuevo León, considered that technological solutions applied to mass transport should be thought of with the objective of "connecting people with opportunities".
"Talking about the more than 1,150 kilometres that we have between Metro, TransMetro, Ecovía and other modes of transport that feed into mass transport, implies options for people to have access to education, health, work… this is the most important part," he said.
Also participating in the Forum were Roxana Montealegre, Director of Mobility of Sedatu; Laura Ballesteros, Secretary of Sustainable Urban Development of Monterrey; Martha Montemayor, Secretary of Urban Development of Nuevo León; Surella Segú, Director of the Office of Extreme Heat of Monterrey; David Domingo, Director of the Transport Business Unit of Teltronic; Felipe Sanjuán, Director of Transport Business Development of Teltronic and Jesús Padilla, Director of the Insurgentes SA Corridor.
As well as Karina Licea, mobility and urban development consultant; Felix Santiago, Engineering and New Projects Manager of STC Metro; Bernardo Baranda, Director of ITDP for Latin America; Alberto Marín, Director of Redplanners; Lisseth Moreira-Izurieta, Marketing Manager of Teltronic and Jonás Vázquez, Director of Comunica la Ciudad.