In mining and Oil&Gas environments, voice communications help support the day-to-day operations of employees and subcontractors, providing a secure, reliable service in emergency situations, and meeting demanding requirements for availability when faced with serious incidents or environmental disasters.
In addition, they require an optimum data transmission service that allows for continuous monitoring of the system and integration with SCADA telemetry and remote control and other applications based on positioning and geofencing
Teltronic solutions for the mining and O&G sectors are based on standard TETRA, LTE, and 5G technologies.
These operations represent a complex working environment, from the changing terrain of open-air mines to the network of tunnels at several hundreds of meters underground of other underground mines. This means that the design of the solution, both in terms of coverage but also capacity for traffic, is an essential engineering service that Teltronic offers its clients.
The communication networks need to offer maximum availability, flexibility, and scalability in order guarantee their growth in accordance with the needs of each case. These basic parameters are complemented by mission critical voice functions, such as group calls, priority management, ambient listening, emergency calls, and data functions, such as positioning and management of fleets, health status of remote units, remote control of machinery, sensors, video monitoring, etc.
Due to the characteristics of these environments, many of the elements are installed outdoors, so the equipment has to withstand any type of weather, be easy to install outdoors without requiring a technical room, and have moderate energy consumption.
Porfolio for mining and Oil&Gas
TETRA radio communications
Private 4G and 5G broadband systems
Mobile and portable radios
Integration with alarm systems, SCADA telemetric measurement, access control, etc.
Vehicle equipment adapted for communication and video surveillance
Soluciones CCTV solutions in real time, both on the move and for fixed infrastructures
Dispatch units and control applications for coordination and communication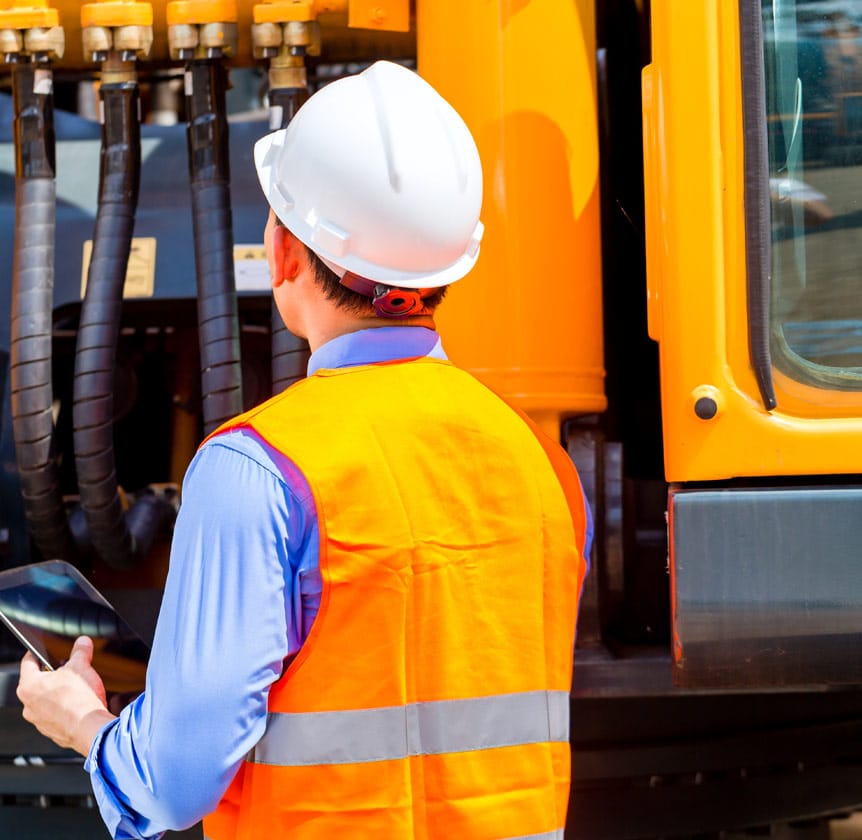 Digitalization, automation, safety, and improved productivity are some of the strategic goals of the mining sector. 5G, together with the ecosystem of emerging new technologies such as Artificial Intelligence (AI), electric vehicles, IoT, and augmented reality, are a key factor in achieving these goals.
5G technologies can help transmit real-time data from inside the mine, including the density of gas, temperature, and humidity.
The use of drones to explore at-risk tunnels, inspection of shafts with remote control machinery, virtual reality simulators for remote support for maintenance activities, and the robotization or implementation of automated vehicles are just some examples of the multiple applications that 5G broadband technology has to offer.
The initiatives for the releasing of the spectrum in different countries, in the 3.5GHz, 3.7GHz, 1800MHz, 2300MHz, or 2600MHz frequency spectrum, are opening up clear options for the mining sector to obtain the benefits afforded by a private broadband network:
Teltronic has a complete portfolio of 4G and 5G solutions which, together with our extensive experience in the design and deployment of private critical communication systems, will surely contribute to the achieving of sustainable, smart mining.
In these sectors, work is very often undertaken in explosive atmospheres, which requires the use of ATEX terminals that have been specially designed and tested for that atmosphere in accordance with the corresponding standards.
In terms of functionality and audio quality, there is no difference when compared to conventional terminals. However, given that they have to withstand extreme temperature ranges and require high levels of IP, they are encapsulated in order to prevent any liquid, dust or gas from getting into the internal circuits, and their controls, buttons, and dials are designed to be used with gloves.
The mining and oil and gas industries use telemetry applications based on SCADA protocols to manage their operations.
The Teltronic portfolio has TETRA, LTE, and 5G technology industrial routers in different formats for the use of telemetry, control, and remote monitoring applications. These devices handle routing and gateway functions between different interfaces, such as serial and Ethernet ports, in order to provide data services.
For more information about our solutions