In a world that is increasingly hyper-connected, operational environments that were traditionally isolated, have been left exposed, meaning that their activities are accessible to individuals, organizations and even states that could use them for malicious purposes, or simply for their economic benefit.
In the critical information and essential service providers sphere, the cybersecurity application is becoming essential to preserving the business model and tackling methods that apply both to the product and the processes that surround it. Cybersecurity has become a basic pillar without which the normal development of any type of organization would not be possible.
In its ongoing work to adapt to the ecosystem that its solutions are part of, Teltronic is working to define a digital transformation strategy that would allow it to adapt itself to the ever changing security requirements that cyber threats impose.
The adoption of a holistic, resilient view of cybersecurity in its product, process and governance aspects forms part of that strategy, demonstrating an existing awareness and understanding of the needs of its clients.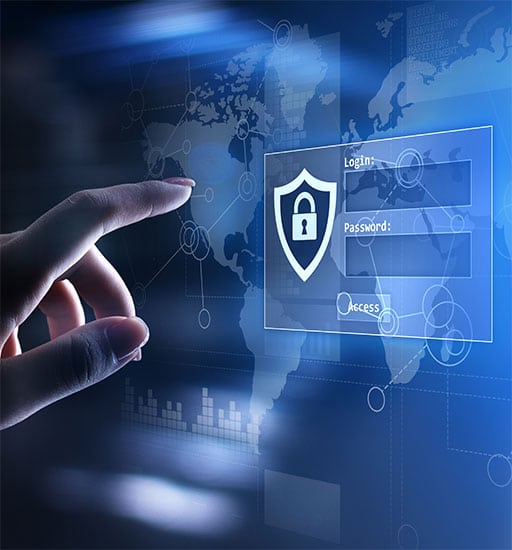 Although it is certain that the cybersecuring of products has become a priority, it is also just as certain that we are faced with a changing scenario, and with the constant appearance of standards and directives that attempt to regulate the ecosystem.
In order to deal with this entropic environment, Teltronic has defined its own cybersecurity framework that is based on the most mature and widespread standards in the sector, strengthening the solution by relying on alliances with companies that have a lot of experience in cybersecurity.
The Teltronic cybersecurity framework is supported by a system of information security management (ISO27001 certified) and a cybersecurity management system (IEC62443) that set the guidelines for the cybersecurity design of products. To manage the cybersecurity life cycle, the framework defined by NIST is taken as a reference.
The products developed by Teltronic include a set of protection measures in relation to cybersecurity (hardening, secure protocols, antivirus, etc.). It also offers, as an option, a series of highly advanced configurations for those products that require the final user to have specific training in order to manage them as part of the system operation.
This concept of cybersecurity as something that is changing and continually evolving means that Teltronic complements its products with a set of cybersecurity services that give continuity to the protection work carried out:
Cybersecurity surveillance service
Preventive maintenance service
Corrective maintenance service