Teltronic complements its critical communications solutions products with a complete range of terminals with which it can meet the needs of every user, from the simplest models to the most advanced, equipment that is portable, mobile for vehicles and motorcycles, and fixed for office environments, guaranteeing voice and data mission critical functionalities for users.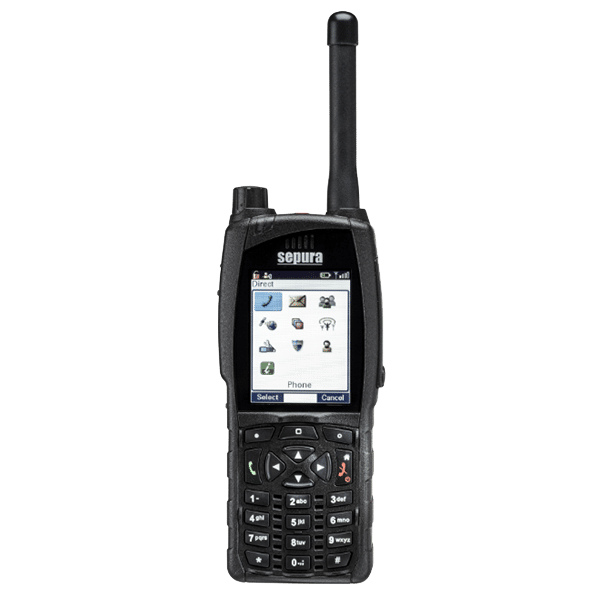 SC20
SC20 series portable TETRA radios are resistant, reliable and durable, and they provide intuitive functionality and exceptional performance, ready for mission critical communications.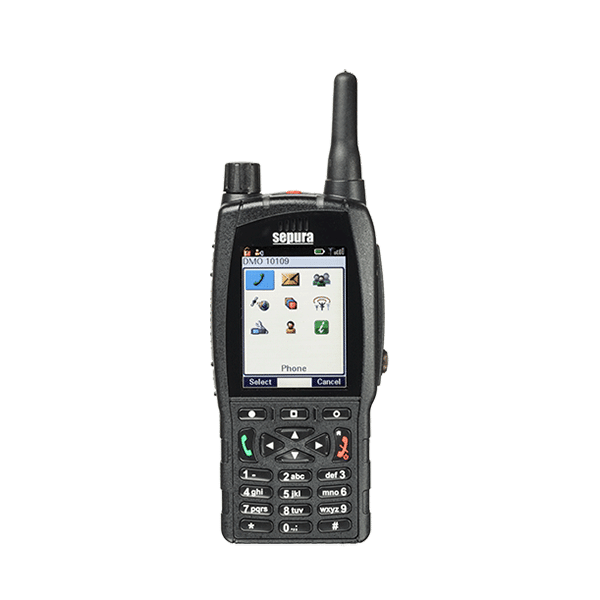 SC21
Compact and lightweight, the SC21 is the next generation portable TETRA radio, designed to provide mission critical communications.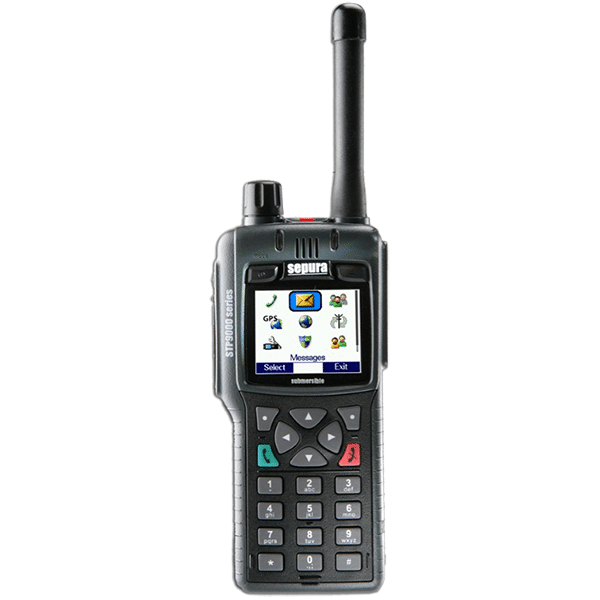 STP9000
Resistant, with an increased number of functions, the STP9000 is the perfect tool for overcoming the most arduous of everyday challenges.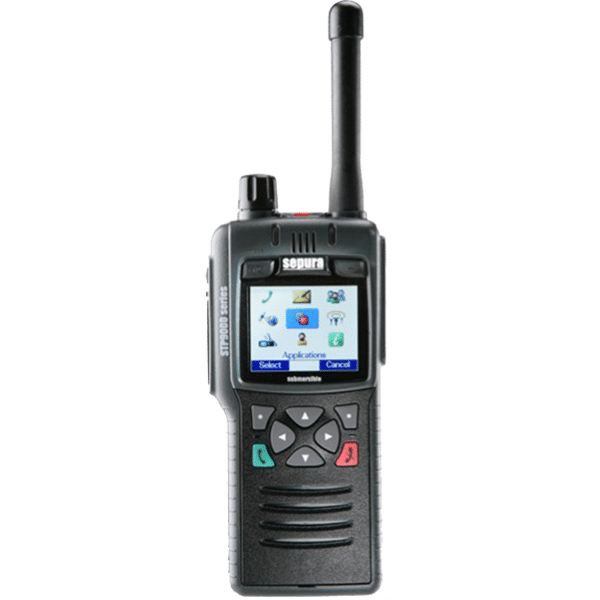 STP9100
The STP9100 portable radio combines exceptional robustness with powerful audio, for users that need a reliable, high performance radio, but who prefer a simpler model.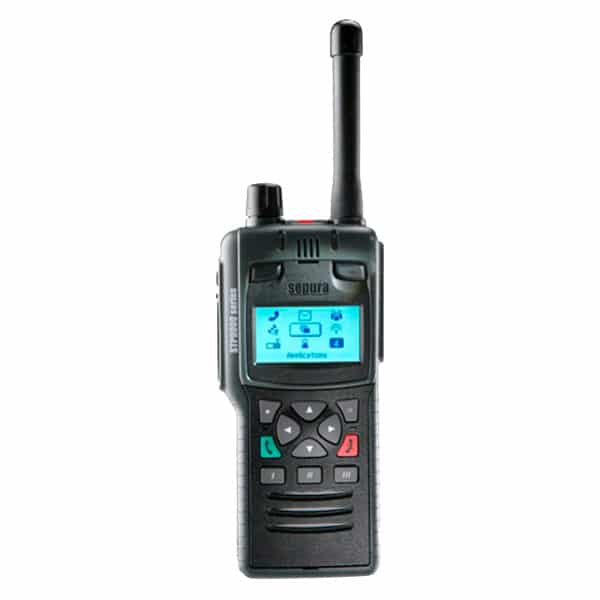 STP9200
With IP67 rated protection, the STP9200 has powerful audio, an extra long-life battery and functions designed to improve user safety.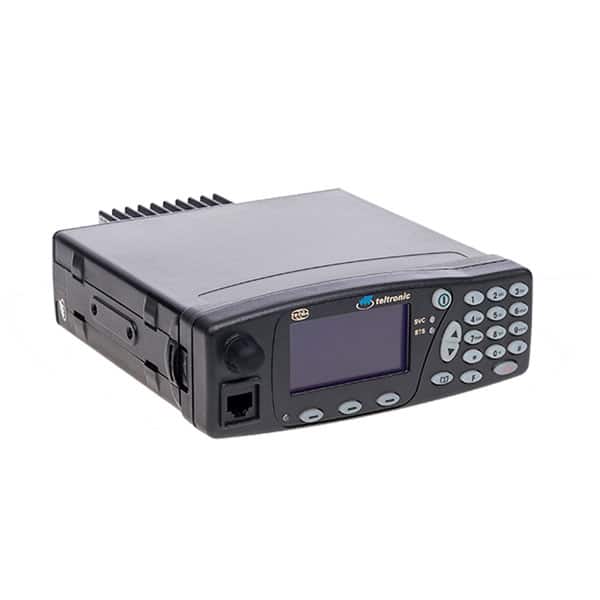 MDT-400
The MDT-400 mobile radio offers excellent coverage and a versatility that makes all the difference. Its 10 W RF power provides the best TETRA coverage on the market.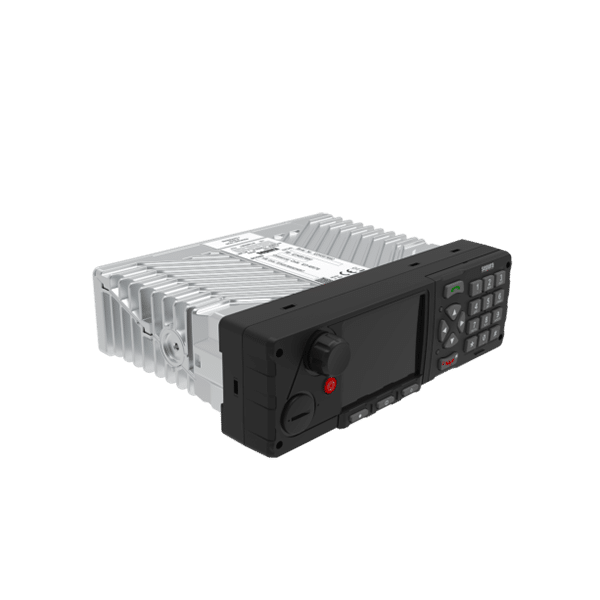 SCG22
State-of-the-art mobile/fixed TETRA radio, equipped with Bluetooth, Wi-Fi and Ethernet.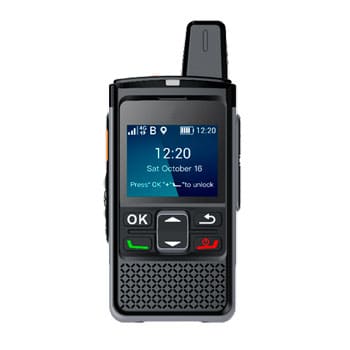 PNC360S
Push-to-Talk over Cellular (PoC) radio simplifies the way to communicate with your teammates. This radio can be operated on private/public networks to deliver instant communications at the push of the button.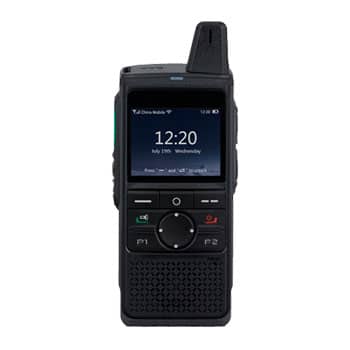 PNC370
PTT over 3G/4G/WLAN networks provides instant communications with large coverage, even national or international connectivity. A good choice for organizations who want to improve productivity and efficiency.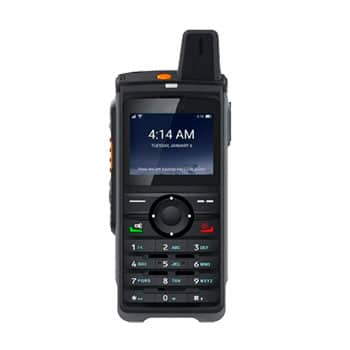 PNC380
This PoC radio combines the instant communication and multimedia applications into a single device. Over the 2G, 3G, 4G and WLAN networks, the device delivers rich multimedia data services, including video transmission, location and instant messaging.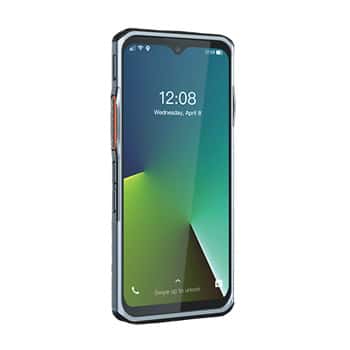 PNC560
It gives you the best of two worlds, a professional PTT radio and a hardened productivity smartphone. It offers mission-critical push to talk (MCPTT) over 5g/LTE network with super-fast speed and low latency.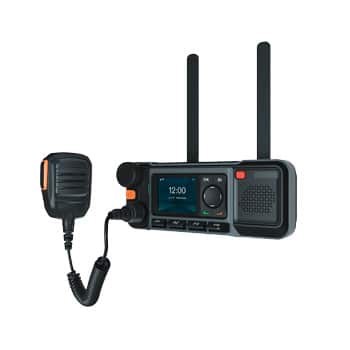 MNC360
The MNC360 is a push-to-talk over cellular (PoC) mobile radio designed for in-vehicle communication. With innovative design, it provides reliable, loud & clear voice service for various communication scenarios.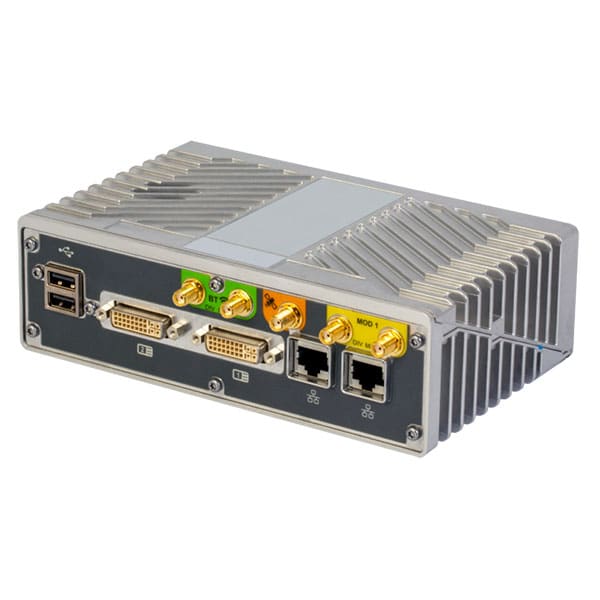 SCU3
The SCU3 broadband vehicle terminal has been designed to be a flexible solution that covers the current and future needs of critical communications. It provides communication services using LTE and TETRA.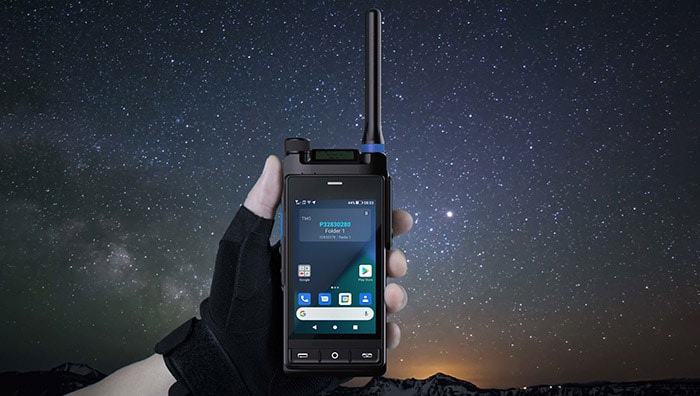 Teltronic includes multi-mode terminals in its portfolio. This is a solution that allows the user to have both TETRA mission critical functions and LTE narrowband data transmission services available simultaneously, on a single device, through a public or private network
Hybrid terminals offer a unique communication experience and, due to their multiple connectivity options, they are the ideal solution for mission critical network users, in terms of accessing both voice and data services.
An explosive atmosphere is any atmosphere in which there is a mixture of air and flammable substances in the form of gas, vapor or dust, and in which any spark, flame or even a high temperature may cause an explosion, propagating the combustion of all the unburnt mixture.
In these scenarios, the conditions under which the radio equipment needs to operate are even more extreme and demanding, requiring terminals that are specially designed for these environments.
Manufactured to withstand harsher working conditions, the STP8X000 provides unparalleled audio quality and improves worker safety in dangerous environments.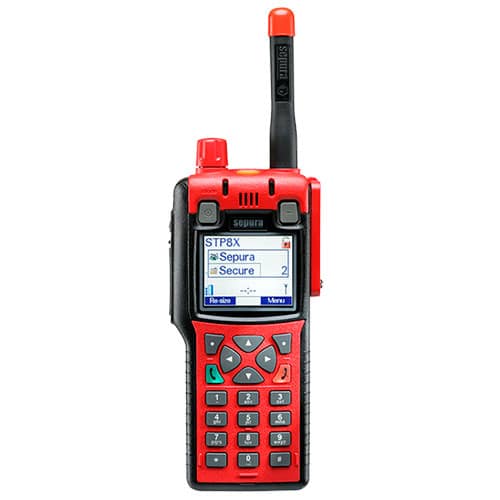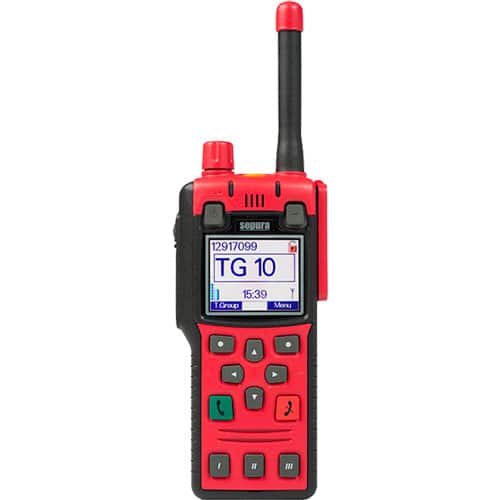 The reduced keyboard is perfect for use with gloves, and with IP67 rated protection it will continue to function even if it is submerged under 1 meter of water for a maximum of 30 minutes.
Industrial modems and routers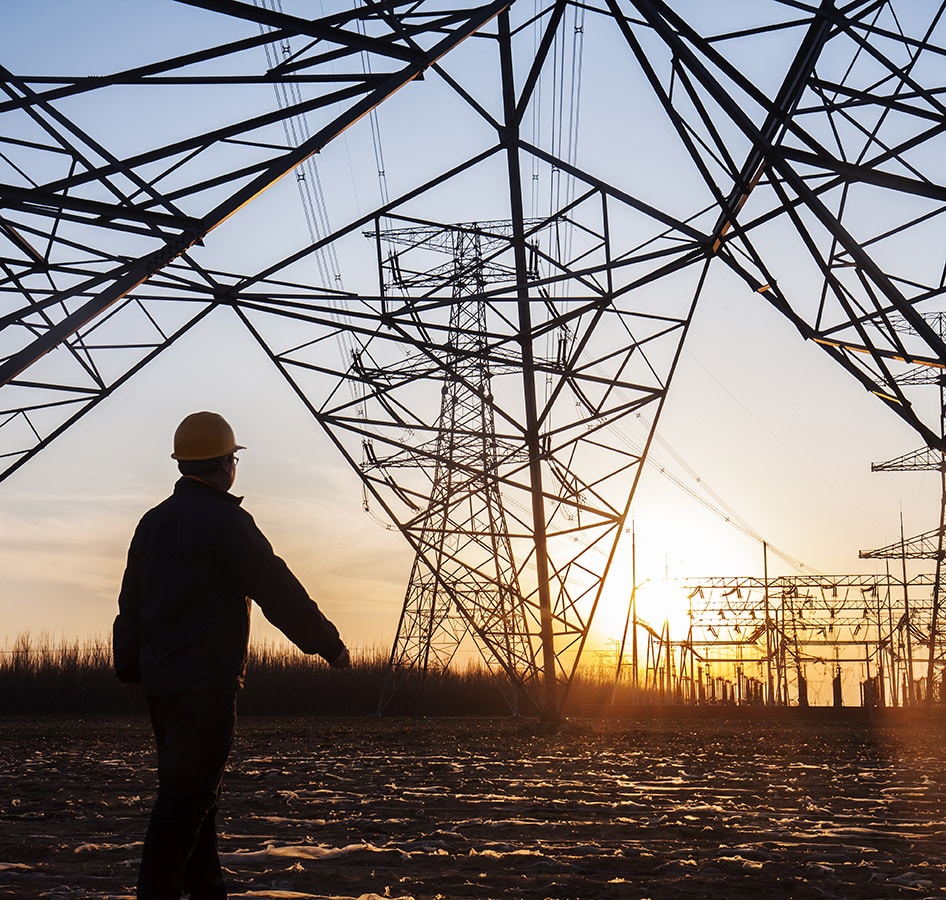 In environments such as the utilities environment (electricity, gas, water), oil plants or mining operations, the use of applications that are capable of exchanging data between SCADA-based telemetry systems and the control centre that is responsible for managing the installation is quite common.
Whether using narrowband or broadband technologies, Teltronic's portfolio includes specific terminals that enable the capture, processing and transmission of data, providing solutions for applications such as real-time monitoring of network elements, alarms or operational services, or the collection and massive transmission of data from sensors or other devices.
Radios for military scenarios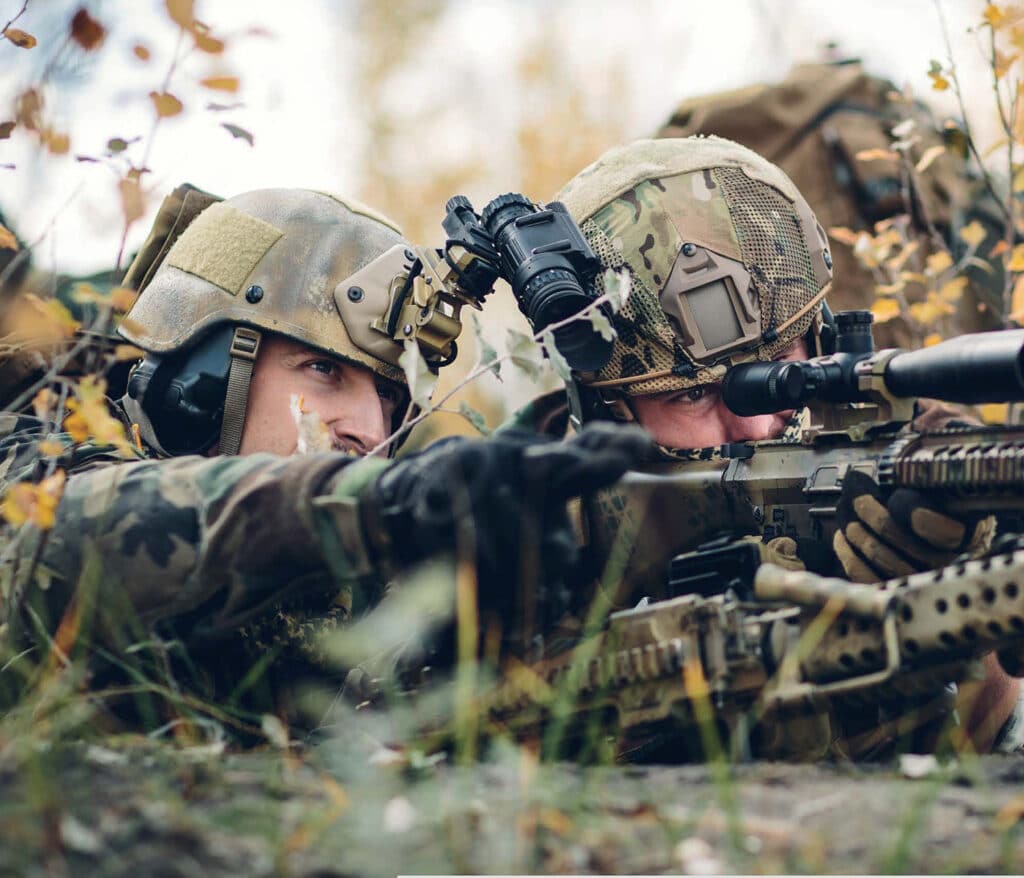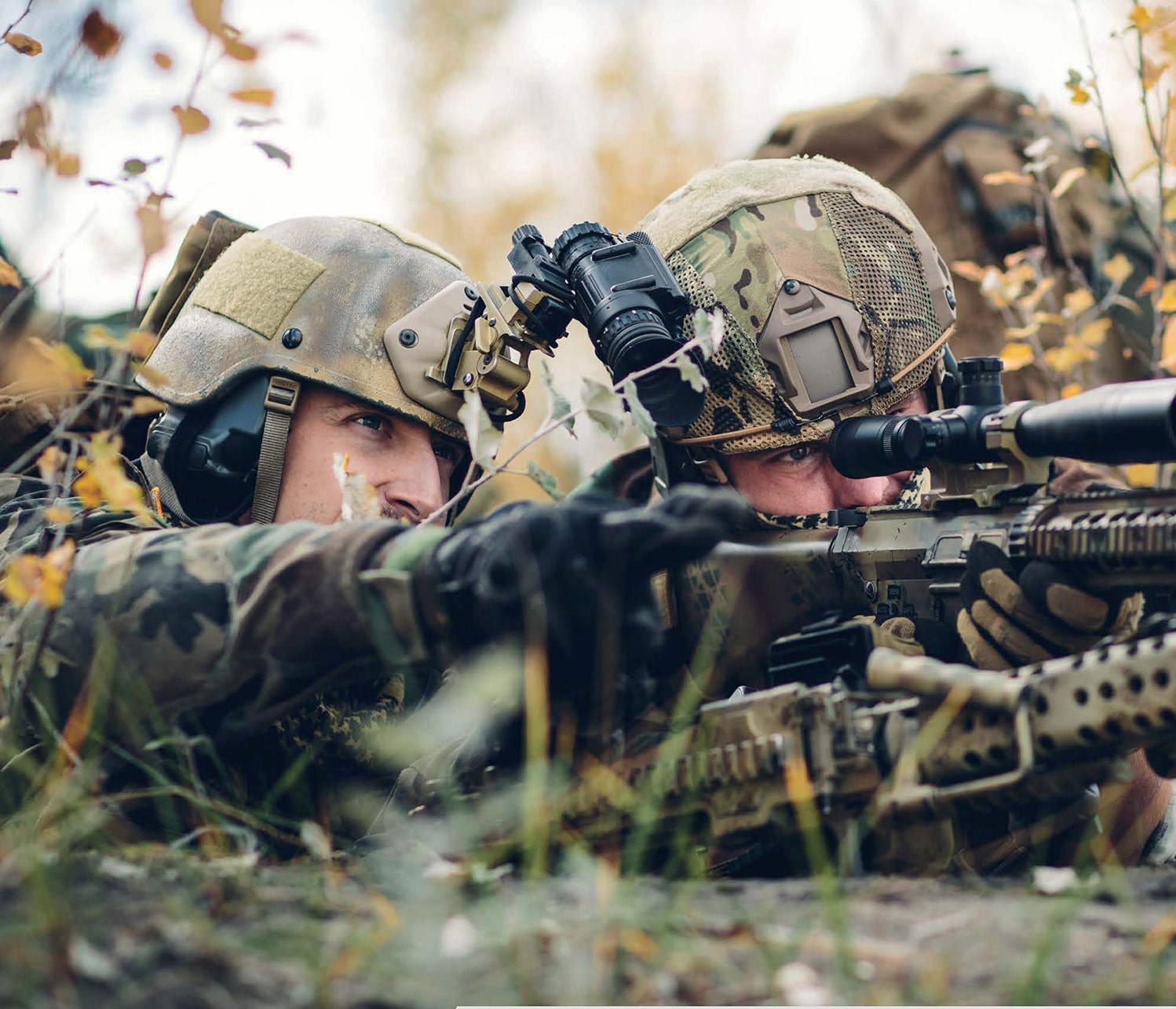 Military forces need robust and reliable radio equipment that is simple and intuitive to use, does not require extensive training and can be deployed immediately. The different battalions are often widely dispersed, the environments can be very hostile and steep, soldiers are wounded… The demands are maximum, and therefore require equipment that reinforces their security, with the highest levels of coverage and guaranteeing communications at all times.
Teltronic has state-of-the-art radio equipment that provides soldiers with the mission-critical functionalities required in the most demanding environment, including specific functions for military operations.
To learn more about our terminals