Provider of telecommunication solutions for critical segments
With almost 50 years' experience in the design, manufacture, and operation of private telecommunications systems for strategic sectors such as public safety, transport systems, and industrial environments such as mining, O&G, and utilities.
Using standard TETRA, LTE and 5G technologies, Teltronic executes comprehensive projects that are adapted to suit the particular needs of each client. We help you design and launch the best private communications system for your specific needs.
As a result of Teltronic's extensive experience in R&D, the development of our own technology, and our strong client focus with a wide portfolio of services, we offer secure, reliable, flexible communication solutions. We are one of the leading companies in the global critical communications sector, with more than 600 systems in operation in more than 60 countries worldwide. Our portfolio includes network infrastructure, control center, radio terminal, and on-board equipment applications, as well as other complementary elements that bring additional value to the overall solution.
A solution for every scenario
Public Safety and Emergencies
Teltronic develops its communications systems in line with open standards, offering maximum interoperability and all the guarantees of investing in a technology with future value.
TETRA (Terrestrial Trunked Radio) is a digital radio standard defined by the European Technological Standards Institute (ETSI). This is an open standard, created to meet the needs of critical communications in the Public Safety and Emergencies market. It is the global de facto standard for highly critical environments, with more than 4 million users worldwide.
The term 5G refers to the fifth generation of mobile networks and represents substantial improvements in terms of three main benchmarks: Greater bandwidth and data transmission speed, significantly reduced latency, and high capacity, which allows for a greater number of connected devices.  5G is one of the central elements of the "Industry 4.0" program, which is almost synonymous with the "Fourth Industrial Revolution".
LTE (Long Term Evolution) is the mobile broadband communication standard known in the commercial sphere as 4G technology. It offers end-to-end digital IP communication, and its definition and standardization are the responsibility of the 3GPP (Third Generation Partnership Project).
Technological independence
Teltronic offers an end-to-end solution that is fully integrated and based on our own technology. This allows us to maintain a high level of control over all the development phases of our solutions and gives us great capacity for customization.
Quality and continuous improvement
The requirements established by the quality management standards define the company's commitment to continuous improvement and achieving excellence in customer service.
With more than 600 projects deployed worldwide, Teltronic has sufficient knowledge to offer solutions that solve the real needs of critical communications users, allowing us to offer the specific integrations and developments required by the different sectors.
Teltronic's portfolio incorporates infrastructures, terminals, control centres and special solutions such as those designed for the Transport sector, which meet the performance and reliability required in critical environments.
Continuous investment in Research and Development means that the company remains at the forefront in the marketing of state-of-the-art, future-proof products and solutions.
Teltronic supports its clients with a portfolio of implementation, engineering, and after-sales solutions to guarantee the successful execution of their projects and extend the life cycle of its solutions.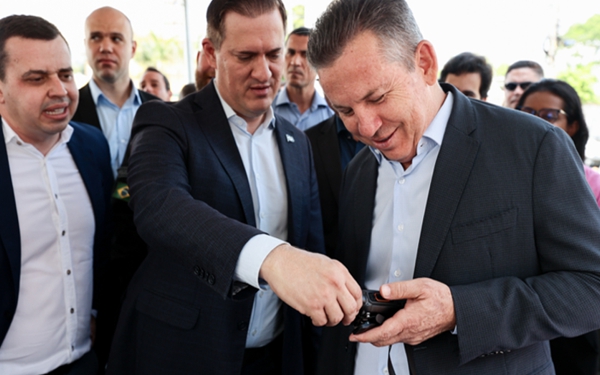 São Paulo, November 30, 2023. In a significant milestone for public safety, Mato Grosso celebrates the completion of the implementation of the Digital...