Next generation control centers and coordination
The experience that Teltronic has acquired over the last 45 years, providing comprehensive solutions for public safety users, civil defense agencies and firefighters, medical services and transport operators worldwide, is the basis for the design of our solution for control centers.
The CeCoCo Series offers a comprehensive, integrated solution for NG911/NG112 emergency response centers and operation centers which combines telephone response, radio communications dispatch, management of geographical and context-based positioning information, incident management and emergency coordination, all within a single application.
Public Safety and emergencies.
Control, command, coordination, and communications centers are the connection between public safety agencies and the citizens they serve.
The CeCoCo line of solutions centralizes the management of communications, providing 112/911 center users with all the necessary tools to reduce response times as much as possible in an emergency.
A flexible licensing model allows us to supply a platform that is adapted to the needs of any public agency or private user.
The dispatch console offers a unified user interface for efficient emergency management, enabling rapid, secure communications.  Tools for geolocating users on the map allow operations to be streamlined and contextual information received to be managed more precisely.
The control node can be deployed in multiple locations, with different levels of redundancy, in order to guarantee 24/7 operation, with availability 99.999% of the time.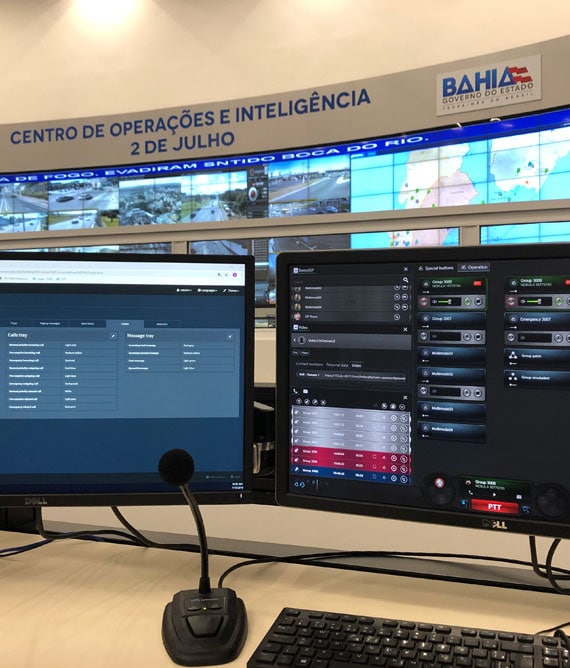 A unique solution that guarantees the integration of communications:
Compatibility with professional radio technologies: TETRA, DMR, P25 and other PMR technologies
Native SIP, capable of integrating with digital control boxes, both for receiving external calls (112/911) and for communicating with corporate control boxes.
Integrated access to public telephone networks: PSTN and 2G / 3G / 4G cellular
Mission critical LTE communications
TELTRONIC's CeCoCo solution for transport environments is supplied with suitable customization, including a dynamic map of the infrastructure, which represents the main lines, auxiliary lines and depots where the transport units are located.
In addition, it provides the option of carrying out some of the operation's day-to-day functions that are related to the association of specific aliases, the integration of systems with PAs and intercoms, as well as those derived from the supervision of the line. 
All this is possible thanks to the use of standard protocols and interfaces, which allows for information to be exchanged with external railway management applications.