The Utilities sector tackles a wide variety of environments that range from hydraulic, thermal, and nuclear power plants, electricity distribution, and water companies to large production facilities.
The users of these environments carry out complex tasks, often in difficult environments and conditions. Communication systems play a key role in reinforcing the safety of workers and optimizing their operations.
Communication solutions to overcome the challenges of the sector
Teltronic offers professional voice and data solutions based on TETRA, LTE, and 5G technology, covering functions such as:
The new broadband technologies, such as LTE and 5G, open up a great range of possibilities, such as the use of drones to capture images of infrastructures in places that are difficult to access, or the real-time remote support of specialists to help technicians in the field solve any type of incident. These applications contribute to reducing response times and improving productivity figures and costs, preventing risk situations and facilitating the decision-making process.
TETRA radio communications
Private 4G and 5G broadband infrastructures
Mobile and portable radios
Integration with alarm systems, SCADA telemetric measurement, access control, etc.
Vehicle equipment adapted for communication and video surveillance
CCTV solutions in real time, both on the move and for fixed infrastructures
Dispatch units and control applications for coordination and communication
PRIVATE 4G AND 5G SYSTEMS
Nowadays, digitalization is one of the strategic objectives of many electric companies in all countries. Aspects such as monitoring, predictive maintenance, network sensors and automation, safety and diagnostics, and remote control, or the creation of new renewable networks and plants, have now become some of the main challenges in all spheres of their business, both in terms of Generation and Distribution.
The initiatives for the releasing of the spectrum in different countries, in the 3.5GHz, 3.7GHz, 1800MHz, 2300MHz, or 2600MHz environments, are opening up clear options for the Utilities sector to obtain the benefits afforded by a private broadband network: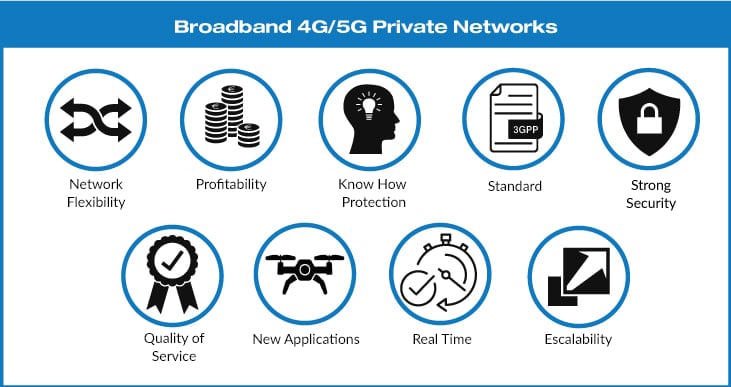 These intrinsic benefits of private networks, in addition to the new abilities that 5G technology offers in terms of higher data transmission speeds, lower latency and better capacity of connected devices, make these solutions one of the keys to tackling the digitalization objectives of the electricity sector.
Teltronic has a complete portfolio of 4G and 5G solutions which, together with our extensive experience in the design and deployment of private critical communication systems, will surely contribute to the achieving of these goals.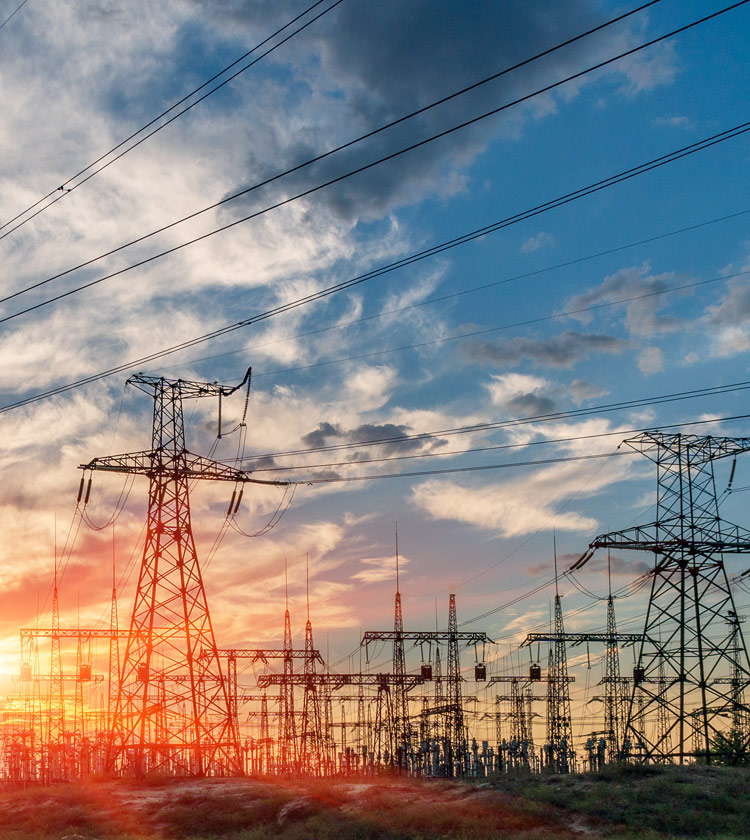 The communication system: operation support
In the world of energy production and distribution, there is a parameter that is of great importance: the TIEPI (Interruption Time Equivalent to Installed Power) which shows the time during which companies are unable to provide service. In line with this index, the company will have to face higher or lower damages, the fines it receives may be greater or lesser, and the perception that its clients have of it will be better or worse.
Optimized narrowband technologies, such as TETRA, broadband technologies such as LTE, and next generation technologies based on the 5G standard can be a suitable communications support for SCADA telemetry systems and the IoT applications that these companies use to verify that their networks are functioning correctly. 
Teltronic's infrastructure solutions make it possible to improve these distribution network control procedures. Companies can reduce the time during which they are out of service to a minimum, as incidents are detected in real time.
For more information about our solutions