It has been upgraded to the latest version of NEBULA, which implies the extension of the useful life of the system.
Zaragoza, May 6th 2022
Teltronic has actively participated in the upgrade of the TETRA radio communications network of Cellnex Telecom that provides voice and data service to line 9 of the Barcelona Metro, a line operated by Transports Metropolitans de Barcelona (TMB) and which has the particularity of using driverless trains, which requires the highest levels of security.
Since 2008 and in parallel with the evolution of the construction works on the line, a TETRA digital radio network has been deployed which, based on Teltronic's NEBULA infrastructure, provides support for train-to-ground communications between all the control and safety subsystems that make up the Intelligent Transport System (ITS) and the command and control centre, as well as between the latter and all the safety and maintenance personnel.
The network, which covers the entire route in operation, has been upgraded by renewing some elements and applying the latest versions of NEBULA, which means an improvement in maintainability and current and future performance, and guarantees the extension of the network's useful life for years to come.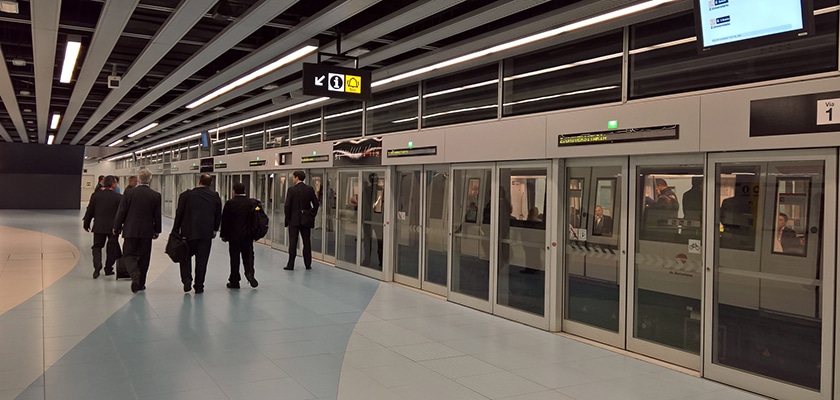 Teltronic had already worked with Cellnex Telecom, the leading European operator of wireless telecommunications infrastructures, in the supply of the network, as well as during the maintenance phase, and together they have worked on upgrading the system in order to minimise the impact on the metro service.
Barcelona Line 9 currently has a total of 24 stations on two branches linking the north of the city of Barcelona with Santa Coloma and the south of the city with Hospitalet de Llobregat, Prat de Llobregat and the airport's terminal T1. Once its construction is completed and the two sections are joined, it will have 52 stations and at some points will be 90 metres deep to avoid the rest of the lines.