Zaragoza, April 15th 2020
Teltronic not only continues working in order that the public safety and emergency agencies that employ its communication systems can operate normally, but also has joined the collective movement that is fighting against the coronavirus and is actively collaborating by donating radio equipment and protection materials such as mask and gloves to various institutions.
In this way, Teltronic is going to complete the donation of sanitary masks and gloves for the Civil Protection services of Aragon, a material that is currently difficult to obtain given the strong global demand. In addition, the masks are also distributed among workers, to cover work needs, but also the logistic services of the company have been arranged to facilitate the obtaining of this material also to attend to their personal needs and those of their relatives.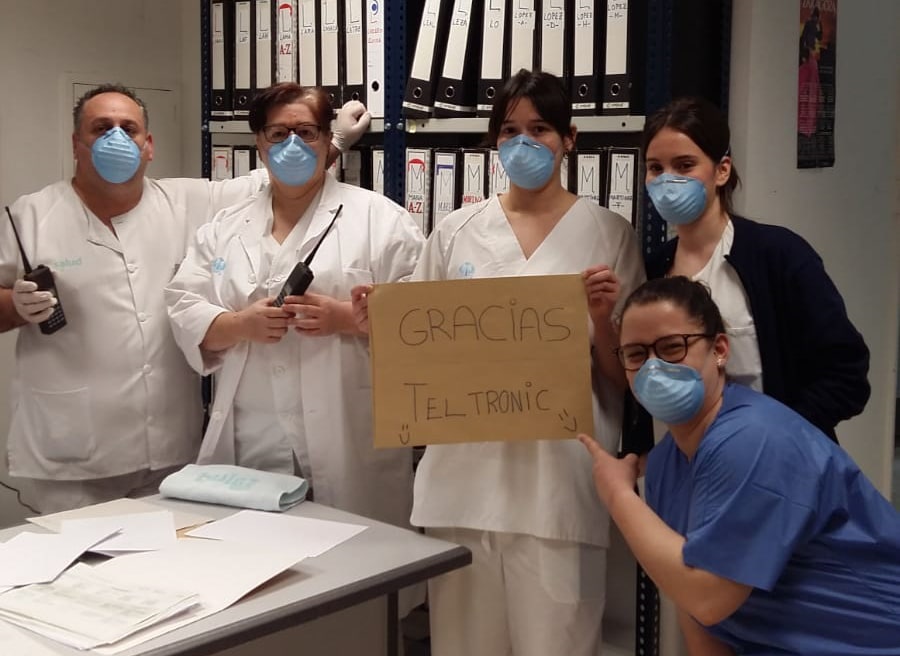 Likewise, Teltronic has donated radio equipment to two health centers in Zaragoza, Military Hospital and San Juan de Dios Hospital, which have people affected by coronavirus among their patients. Thanks to these walkie talkies, sanitary personnel can increase the efficiency and safety of their work, by having a stable communication system and avoiding passing by certain areas of the hospital.
In addition, the company has joined #VamosaganarZaragoza, an initiative of the Zaragoza City Council that is aimed to spread business solidarity towards the people affected by the pandemic. This platform connects the resources of the companies with the needs of the population in the face of the emergency situation caused by the coronavirus, and Teltronic offers more communication equipment such as those already donated to the Military Hospital and San Juan de Dios Hospital to those entities and organizations that may need them.