Zaragoza, October, 7th, 2020
Teltronic, a Spanish company specialized in the design, manufacturing, and implementation of Critical Communication solutions, has selected iBwave Design as  indoor radio planning software provider. Thanks to this agreement, Teltronic is reinforcing the experience and quality in the indoor radio design, systems engineering, and distributed antenna solutions (DAS) associated with mission critical Projects.
In this way, iBwave's software enables Teltronic to give a faster and more efficient answer to its customers when architectural changes or new requirements appear in a project. Furthermore, as the industry standard in indoor wireless and wireline network design, it provides a suite of essential features, including propagation and floor penetration analysis that improve outdoor-indoor and indoor-indoor penetration forecast.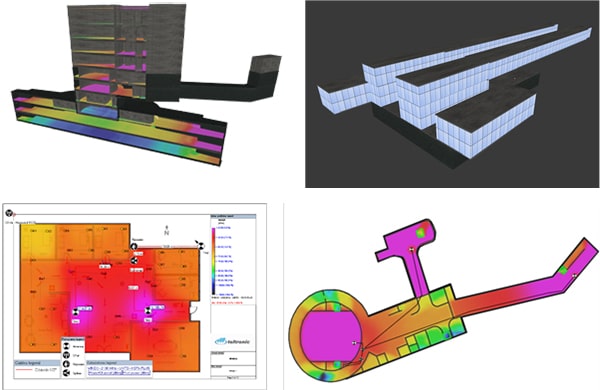 "iBwave Design has been selected to improve our workflow as it allows us to provide 3D visualization to our engineers, immediate BoM generation and swift indoor wiring reprocesses. Stakeholders feel engaged in every part of the design process thanks to the accuracy and vision we're able to showcase with the software," said Javier Ortega, manager for Systems Engineering and RF Planning at Teltronic, who explains that this tool will be especially valuable in Transportation projects with heavy in-building radio design process.
Mission critical radio systems are a requirement in many venues worldwide. iBwave Solutions is committed to ensure both users and first responders can seamlessly connect to the radio services and to successfully deliver systems as designed. It is this approach that guides the partnership between Teltronic and iBwave.
More collaborative design projects are expected to roll out from Teltronic and iBwave over the next year.
ABOUT iBWAVE
iBwave Solutions, the standard for converged indoor network planning is the power behind great in-building wireless experience, enabling billions of end users and devices to connect inside a wide range of venues. As the global industry reference, our software solutions allow for smarter planning, design and deployment of any project regardless of size, complexity or technology. Along with innovative software, we are recognized for world class support in 90 countries, the industry's most comprehensive components database and a well-established certification program. For more information visit: ibwave.com.