• With the help of its local partner Level Electronics, it will provide 200 DMR digital radios
• They will be installed in the new vehicles and in replacement of obsolete equipment on buses currently in service
• The new system will increase security through encrypted communications and will allow to know the position of the buses
Zaragoza, October, 23rd 2019.
Teltronic, together with its local partner Level Electronics, has been selected to supply the 200 radios with which Palma de Mallorca Urban Transports (Empresa Municipal de Transports Urbans de Palma de Mallorca, EMT) will equip the buses of its fleet, replacing analog equipment that has become obsolete by DMR terminals. Thus, the radios will be installed in the new buses with which EMT is renewing its fleet, but also in those currently in operation.
In the same way, Teltronic and Level's proposal includes the installation kit for the vehicles, as well as the six portable radios that will be used by supervisors. All equipment will be integrated with the existing EMT's DMR network, and will guarantee coverage throughout the municipality of Palma and its surroundings.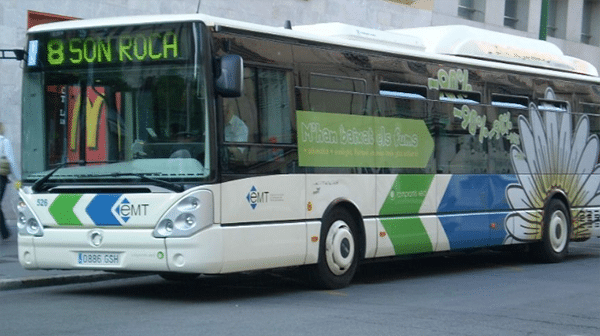 The new system will not only increase the security thanks to encrypted communications, but will also provide interesting features, such as emergency calls or the fact that it allows a centralized management of all voice services.
In addition, the radio equipment allows sending geolocation data, so that from the control center can be known the position of the vehicles and, thus, make adjustments in the operation and make more accurate decisions depending on the service.
Another of the advantages that the system offers is that the radios can be reprogrammed remotely from the control center, without the need to connect them to a computer or any other device, assuming significant savings in both costs and time when facing programming tasks.
.