• The Spanish company, through its North American subsidiary, PowerTrunk, deployed in 2013 a communications network that serves three light rail lines and over 4000 buses
• NJ Transit network was the first TETRA deployment ever in the United States
Zaragoza. October, 2nd 2019.
New Jersey Transit (NJT), the largest statewide transit agency in the United States, has entered into a maintenance contract with Teltronic's subsidiary PowerTrunk Inc. for an additional 3-year period. Deployed in 2013 and serving three light rail lines and over 4000 buses, the NJ Transit network was the first TETRA deployment ever in the United States.
The new maintenance contract includes 24×7 support services, remote preventive maintenance, and on-site preventive maintenance, with the aim of ensuring the system's availability remains above "five nines", i.e. 99.999% of the time. NJ Transit also participates in the maintenance by providing Tier 1 support with backing by PowerTrunk.
Through this contract, Teltronic continues serving NJT to maintain its TETRA network, comprising a PowerTrunk-T infrastructure and various CeCoCo dispatching platforms equipped with Geographic Information System (GIS) and Automatic Vehicle Location (AVL) capabilities which TETRA, the most advanced Land Mobile Radio (LMR) technology, has made available to transit agencies in North America through PowerTrunk's pioneering accomplishments.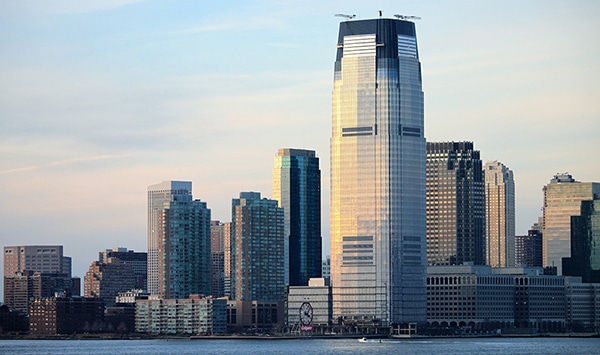 NJT's TETRA network coverage spans to all its bus routes and light rail lines in New Jersey, a US state with an area comparable to Belgium. NJT began operating the network in late 2013 to serve Super Bowl XLVIII, a major sport event held in New York and New Jersey in early 2014, for which PowerTrunk received the Best Use of TETRA for Transport award at the 2015 International TETRA Awards ceremony held in London, UK. The TETRA network performed flawlessly under the most demanding conditions, including special NJT services deployed to serve tens of thousands of additional passengers.
"During the six years the system has been operated by NJT it's proven capable of meeting the user's requirements and has become a showcase in the North American market proving that high-performance voice and data LMR networks with mission-critical capabilities are possible. The increasing number of our customers in the U.S. and Canada has already caused a paradigm change in the field of data-centric LMR networks in North America", said PowerTrunk CEO José Martín.