• Teltronic and its local partner Comunitel Radiocomunicaciones have developed several projects in this Spanish Autonomous Community, that highlight the validity of DMR solutions for markets such as Public Security or Emergencies.
Zaragoza, July, 23rd 2019
Teltronic, together with its local partner Comunitel Radiocomunicaciones, continues working in Andalusia where, in recent times, a good number of DMR communication systems have been successfully deployed, proving the validity of this digital technology for different markets.
In this way, Baeza Local Police already have a new communication system that has improved the efficiency of its operations, both in coverage and privacy, including solutions such as GPS location, text messaging and remote terminal monitoring, among others. The system comprises a communications dispatcher that also allows recording voice and text communications as well as the history of positions and routes, a repeater and more than 30 terminals including portables and mobiles.
Besides, Úbeda's Civil Protection services have relied on Teltronic and Comunitel Radiocomunicaciones again for the deployment of a DMR communications network consisting of two repeaters, one transportable, a fixed base station, as well as more than twenty terminals between portables and terminals installed in vehicles. In addition, seven transportable bases and a repeater have been added to its Municipal Emergency Plan.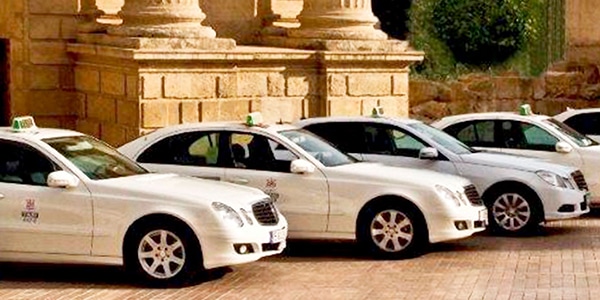 Also, Andújar's Civil Protection has expanded and renewed its communication system. In this case, there was a demand to cover an extensive area of Sierra Morena Natural Park. This has been achieved with a network of radio-linked repeaters, using the multi-site option, present in DMR technology, which has allowed the creation of a communication network that enables up to two simultaneous communication channels with great geographical coverage, allowing clear communications in sites where the orography is complex, and simplifying the use of terminals by users.
In the same way, the firefighters of Orcera, which belong to Jaén's provincial government, have incorporated into their infrastructure a total of seven portable terminals, and fourteen head communication systems, which allows firefighters to maintain communications even wearing a helmet, autonomous breathing mask and keep their hands free to perform their tasks with total safety.
Finally, the association of Taxi of Córdoba will improve the quality of their communications, enhancing privacy and confidentiality through encryption, thanks to the migration process that is being carried out from the previous PMR system to the new DMR communication network. In total, nearly 350 mobile terminals that will be installed in the vehicles have been supplied so far, as well as a new digital repeater that provides coverage throughout the city and its surroundings.