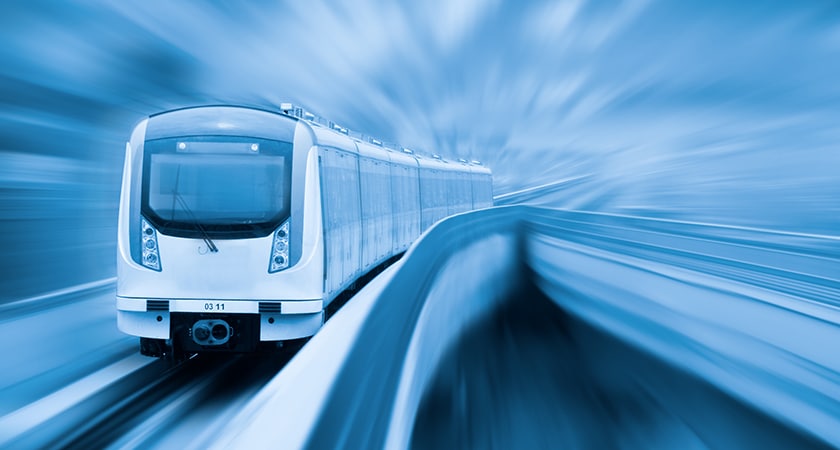 In recent years, voice and data needs in transport have been well met through the use of narrowband technologies such as TETRA. However, the new applications being implemented in the sector require higher data transmission rates; these are new developments aimed at greater efficiency and safety and are inevitably linked to the use of broadband technologies.
After more than 100 radiocommunication networks installed for transport systems all over the world, Teltronic is well aware of these new needs of the sector, and has identified different applications related to safety, operation, maintenance and passenger services that, thanks to broadband functionalities, will revolutionise rail transport.
The most typical applications are related to the use of video. This can be received in real time at the control centre to detect any eventuality that may occur on the train, either in the carriages or in the cab. Also at the driver's cab, it can be very useful to receive the video image, for example to know what is happening on the station platforms, to supervise the process of opening and closing the doors or to see if there is any problem inside the train.
additionally, in combination with artificial intelligence image analysis applications, video can be used to identify suspicious objects, intruders in restricted areas, acts of vandalism and aggression… and can even be integrated with other subsystems so that in case of emergency, images can be displayed, an alarm can be triggered, doors can be opened, etc.
Another example of these new use cases is the transmission of operational files. For instance, messages can be uploaded to the passenger information system to announce stations or to activate warnings; messages that were traditionally text messages but can now also be images, videos or incorporate multimedia services.
It is also possible to obtain different types of information on the operation of the network or ticketing, information that is very useful in the event that it is necessary to increase the capacity of a line or to obtain performance statistics, thus making it possible to make decisions in real time. In addition, it enables the downloading of different maintenance files at stations and depots, providing the data that will ensure the train's proper operation.
Another increasingly frequent use case is the use of drones and UAVs that can assist in the remote inspection of tunnels and dangerous areas, resulting in significant cost savings and improved maintenance.
Broadband will also be the technology that leads to the IoT or Internet of Trains. The digitised train obtains data from different sensors installed both on the vehicle itself and on the tracks, making it possible to monitor different subsystems in real time and ensuring more efficient operation.
As far as signalling applications are concerned, normally signalling algorithms such as ETCS use technologies such as GSM-R (which is on its way to obsoletisation) and others such as PTC or CBTC use proprietary technologies or Wi-Fi, which has a series of shortcomings that do not guarantee the quality of service required in such a demanding environment. Although Teltronic has a good number of successful experiences with ETCS or PTC over TETRA, the truth is that LTE considerably improves this data transmission for signalling and the International Union of Railways has placed it at the heart of FRMCS, the future train communications standard that will allow the total digitalisation of transport and whose functionalities for the railway sector are being tested by the 3GPP.