Zaragoza, April 17th 2023
Teltronic has a total of four nominations for the International Critical Communications Awards, the most prestigious recognition in the field of critical communications globally, which will be presented at the next edition of Critical Communications World to be held from 23 to 25 May in Helsinki.
In this way, the RTP-800 is aiming to become the Best MC-X product or solution of the year. This innovative device from Teltronic is the first on-board radio on the market to incorporate these functionalities, as it has demonstrated in the different sessions of the MCX plugtest, as well as in some of its first deployments, such as Delhi-Ghaziabad-Meerut corridor. In this project, this equipment has demonstrated its broadband capabilities and put us on the road to FRMCS.
Precisely the Delhi-Ghaziabad-Meerut corrido project has been selected in the transport category, for its totally innovative and disruptive character since, at a time when broadband technology is still emerging in critical sectors, the integration of MCX solutions in such a demanding environment as transport is a pioneering milestone at a global level, being the support for both voice and data communications.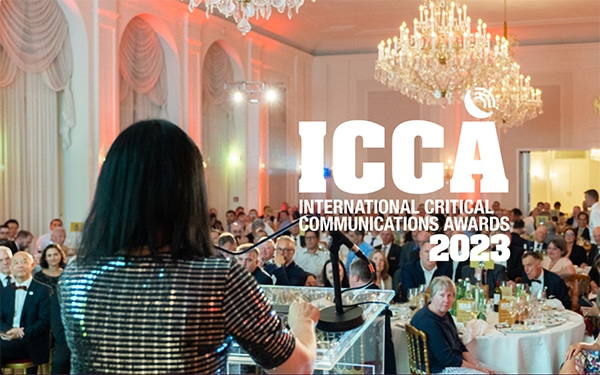 Additionally, the project developed for the Sierra Gorda mine has been shortlisted in the category Best Use of Critical Communications in Mining and Oil&Gas. With a TETRA network already in operation, this Chilean mine needed to increase capacity through broadband, thus improving worker safety, protecting the environment, reducing costs and increasing copper extraction. The LTE network deployed will boost Sierra Gorda's digitalisation process, enabling the use of new applications, such as remote control of autonomous vehicles, integration of AI solutions or real-time video transmission.
Finally, in the category for the best innovation for control centre rooms, our CeCoCo solution has been selected as a finalist, in which Teltronic has integrated MCX services through a software-based communications gateway that integrates voice and data communications according to the criteria defined by 3GPP for broadband networks.