The company will be responsible for supplying the on-board equipment, radio terminals and control centre solution that will provide Mission Critical Services to the Delhi to Meerut Regional Rapid Transit System (RRTS).
Teltronic thus demonstrates the validity of its communication solutions over 3GPP MCX technology with a technology ready for FRMCS.
Zaragoza, September, 14th 2022.
Teltronic, a Spanish company specialised in the design and manufacture of critical communications solutions, has been selected by Alstom to supply and integrate the on-board equipment, radio terminals and control centre solution that will provide Mission Critical Services MCX (MCPTT & MCData) for the Delhi to Meerut Regional Rapid Transit System (RRTS), a high-speed commuter rail currently under construction that will link these two important Indian cities via an 82 kilometres rail corridor.
This project demonstrates the validity of Teltronic's communication solutions over MCX (critical broadband communications applications and the infrastructure that supports them) defined by the 3GPP standard; a technology that will allow the line operator a smooth transition to FRMCS (Future Rail Mobile Communication System) in the future.
In this way, Teltronic will provide its Control Centre solution, CeCoCo, with a total of ten operator stations. In addition to being the onboard communications management platform based on 3GPP MCX and connected to third party MCX server, it incorporates a Geographic Information System (GIS) that allows real-time visualisation of the location of terminals and trains, and will be integrated with the Train Management System and will also allow communications with the public address and intercom systems.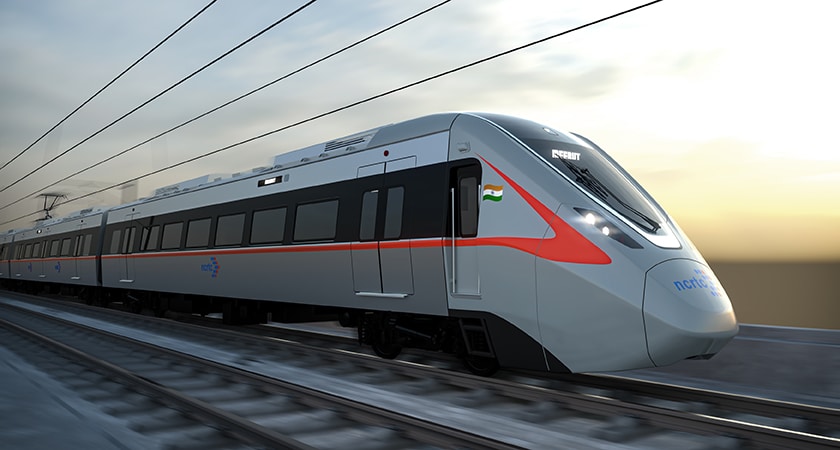 As a part of the solution, Teltronic will also equip the trains with its on-board solution, consisting of an RTP-800 on-board unit in each cabin, RCC-3000 touchscreen control console and audio accessories that will be equally integrated with the public address and intercom systems on the train, and with the TCMS (Train Control & Management System). The Teltronic onboard units will be connected to the Alstom NetBox mobile router managing the train-to-ground connectivity for all services.
Finally, Teltronic will also supply more than 600 LTE terminals, both desktops and rugged portable terminals that will be used by the line's operations and maintenance staff.
"This project is a clear demonstration that our solutions for railway environments comply with the 3GPP standard for MCX services. Teltronic reaffirms its commitment to standards as a reference framework and after a clear target to R&D to evolve our solutions to the technologies of the future, we are proud that Alstom has selected us and that we can demonstrate that Teltronic will continue to play a key role in private communications", explained Felipe Sanjuán, Transport Business Development director.
ABOUT RRTS
The Delhi-Meerut Regional Rapid Transit System is the first phase of development of a rapid rail transport network promoted by the National Capital Regional Transport Corporation's (NCRTC) with the objective of enabling sustainable economic and social development through increased and improved connectivity between Delhi and the districts and towns surrounding the National Capital Territory.
This new line will cut travel time between Delhi and Meerut to less than an hour. With an estimated maximum speed of 180km/h, the line is expected to be fully operational by 2025 and the network will transport thousands of people, making it a more sustainable transport alternative and reducing congestion on the roads.