• Teltronic extends its experience in the development of professional communication systems to the Cloud and its customers can benefit from new solutions and applications
• The Arsys' Cloudbuilder platform allows deploying Cloud infrastructures in a fast, flexible and secure way
Zaragoza. July, 4th 2019.
The provider of Cloud Computing Services Arsys, leader in the Spanish Internet solutions market for companies and IT professionals, and Teltronic, a company backed by more than 40 years of experience in the design, manufacture and deployment of professional radio systems, have signed an agreement to promote telecommunications services on the Cloud, in the scope of Spain and Portugal markets.
By means of this agreement, Teltronic extends its experience in the development of communication systems to the Cloud, expanding its portfolio with new solutions and applications such as PoC (Push-to-talk over Cellular), which allows users of commercial networks to take advantage of the benefits offered by radiocommunication services.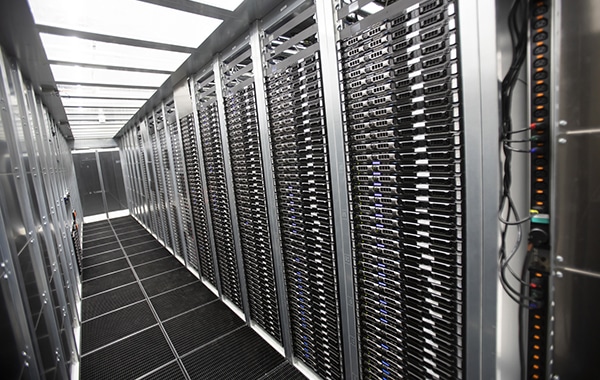 To make this possible, Teltronic has relied on a pioneer provider of Cloud Computing services, which, under the Cloudbuilder platform, offers a comprehensive solution that allows deploying Cloud infrastructures in a fast, flexible and dynamic way, and with maximum security. In addition, it doesn't require an initial investment and that gives 24×7 support.
"This alliance means not only the opportunity to improve the services we offer to our customers, but also allows us to explore new market opportunities; At Teltronic we have always developed state-of-the-art solutions, and this agreement allows us to continue evolving and setting a trend regarding the most advanced communication solutions", explained the CEO of the company, Juan Ferro..
About Arsys
Arsys leads the Spanish professional market of Cloud Computing services and is trusted technological partner to deploy IT infrastructure solutions as the Digital Transformation of companies and IT partners is promoted. With more than 20 years of experience in the sector and 300 employees, Arsys is specialized in the implementation of Public, Private and Hybrid Cloud solutions, with the maximum guarantees of availability, performance and security and different levels of service to accompany the growth of each project.
A subsidiary of United Internet AG, Arsys manages more than 10,000 servers in its Data Centers in Spain and its Cloud nodes in the United States (Miami and Kansas), England and Germany. These installations of high performance and maximum security have the highest energy efficiency ratios and are backed by the main certifications in the outsourcing of IT infrastructures: National Security Scheme, SAP Cloud and Infrastructure Operations Services, ISO 27001 and ISO 9001.