The company, through its North American subsidiary PowerTrunk, is upgrading the communication networks it already installed at airports in San Francisco, Los Angeles, New York and New Jersey.
The work undertaken will improve performance, incorporate new functionalities and extend the useful life of the system.
Jersey City, NJ – November 18, 2021
During the month of June, PowerTrunk provided software upgrades to the TETRA networks owned and operated by Collins Aerospace at several US airports.
The TETRA networks were originally procured from PowerTrunk over the course of 2013 to 2018 by ARINC, a very notable name in the field of aviation-related communications equipment and services, which has since been acquired by Collins. The airport TETRA systems that received the upgrade are Los Angeles International (LAX), New York JFK, San Francisco International (SFO), and Newark Liberty Airport (EWR).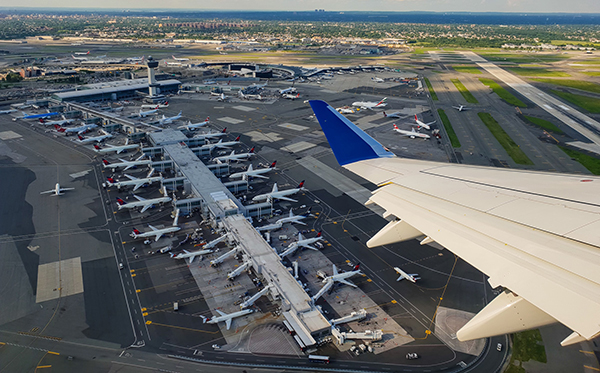 PowerTrunk technical personnel made on-site visits to each location to perform the upgrade of all major software of the PowerTrunk-T TETRA systems, including for the main and redundant central control nodes, network management servers, and other network elements. As a result, ARINC's airport TETRA networks now include the latest software versions, device drivers, and features for all elements making up the PowerTrunk-T system. This, in turn, improves the internal operational performance of the system and assures that the networks are not affected by obsolescence and are prepared to support possible future functionality.
According to Jose Martin, PowerTrunk CEO, "Collins Aerospace's decision to select TETRA for four major U.S. airports has proven right. TETRA's cellphone-like speech quality and outstanding background noise cancellation make all the difference at noisy environments where other LMR technologies are not as efficient".