The MCX and FRMCS functionalities will play a leading role in the company's stand at the most important global railway event
Through a virtual reality demo, visitors will be able to experience first-hand the operation of the communication systems in railway environments and learn about the integration possibilities they offer
Zaragoza, 31st  August, 2022
Teltronic will take part in the next edition of InnoTrans, the world's largest trade fair dedicated to rail transport, which will be held in Berlin from 20 to 23 September. The event brings together the entire rail industry, creating the world's leading forum for showcasing cutting-edge solutions.
Teltronic will present its transport-critical communications solutions, with a special focus on broadband, MCX functionalities and FRMCS, the future railway mobile communication system designed by the UIC, which will also be a key enabler for the digitalisation of rail transport
Through an innovative virtual reality demo, visitors to the stand will be able to become train drivers and learn how Teltronic's communication solutions work in a real operating scenario, and how they are integrated with the different subsystems of the train: signalling, public address, intercom, etc. Through this gamified virtual experience, the user will be able to learn about the different elements that make up the company's systems and interact with them: TETRA, broadband (4G and 5G) and hybrid network infrastructures; on-board equipment, terminals and control centres.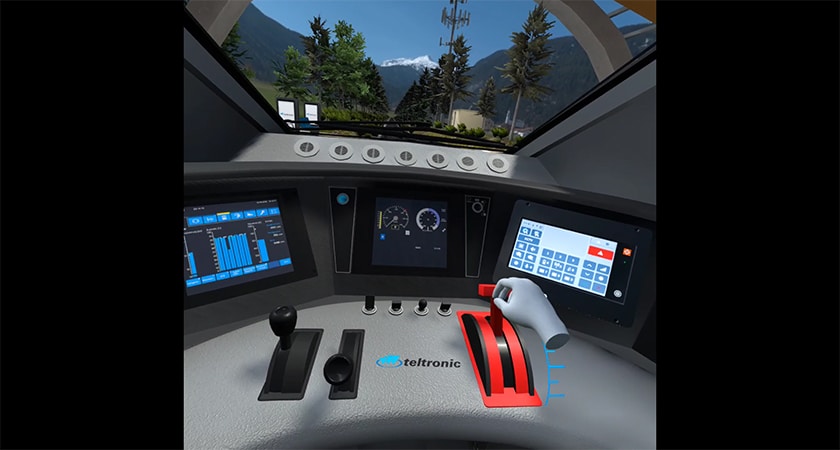 Teltronic's stand will also showcase the RTP-800, the first MCX on-board terminal on the market, which is compatible with the MCPTT, MCData and MCVideo functionalities described by the 3GPP, as well as with the railway functions defined in the FRMCS specifications.
The company will also exhibit NG CeCoCo, Teltronic's control centre solution for transport environments, a multi-technology platform that not only enables call dispatching, but also enables certain common rail operation functions and the exchange of information with external rail management applications.
"Broadband is a new revolution in transport systems, and our objective in Berlin is to showcase our capabilities and experience in 4G and 5G technologies, with which we have already developed successful projects demonstrating that our solutions are ready for FRMCS," said Teltronic's Transport Business Development director, Felipe Sanjuán.
Teltronic is moving to Berlin with a large team and will occupy stand 580 in Hall 4.1. Meet us.