Zaragoza, November, 9th 2022
After all the previous remote tests, Teltronic is attending the face-to-face Plugtests Event that, arranged by the ETSI, is being held in University of Malaga (UMA).
The objective of this MCX Plugtests event is to validate the interoperability of a variety of implementations using different scenarios based on 3GPP Mission Critical Services in Release-17, as well as test FRMCS capabilities.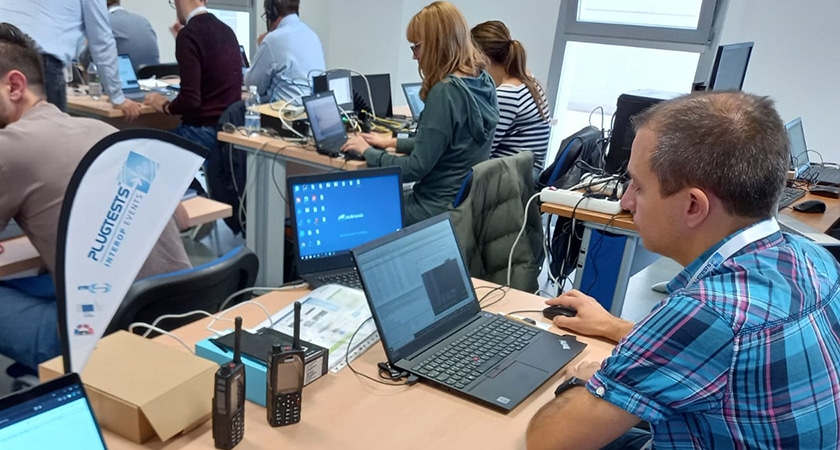 Additionally the event has been extended to test Mission Critical Services over LTE and 5G test network, with specific focus on inter-system communications including IWF between TETRA and MCX and inter-MCX scenarios.
During the whole week, Teltronic is testing its EPC (performing Unicast and Multicast Testcases), CeCoCo control centre solution, and RTP-800 on board radio. The final objective is to assess the level of interoperability of its implementations and test with other vendors equipment in order to demonstrate end-to-end interoperability.