The achievement of this accreditation reinforces the company's commitment to cybersecurity and endorses the maturity of the secure design lifecycle of its products.
The company is a pioneer in obtaining this certification within the critical communications industry.
Zaragoza, November, 22nd 2022
Teltronic, a leading manufacturer of products for the critical communications sector, has received the certification that accredits compliance with the IEC 62443-4-1 standard that guarantees the maturity of the secure design life cycle of its products.
The achievement of this accreditation reinforces the company's commitment to supply products that offer maximum guarantees, providing the highest levels of security to critical sectors such as public safety, emergency services or mass passenger transport, with which Teltronic has been operating for almost fifty years.
The IEC 62443 standard is destined to become the international reference framework for the security of industrial automation and control systems (IACS), understanding these as any element that intervenes in operating environments, and aims to address any type of threat that they may suffer.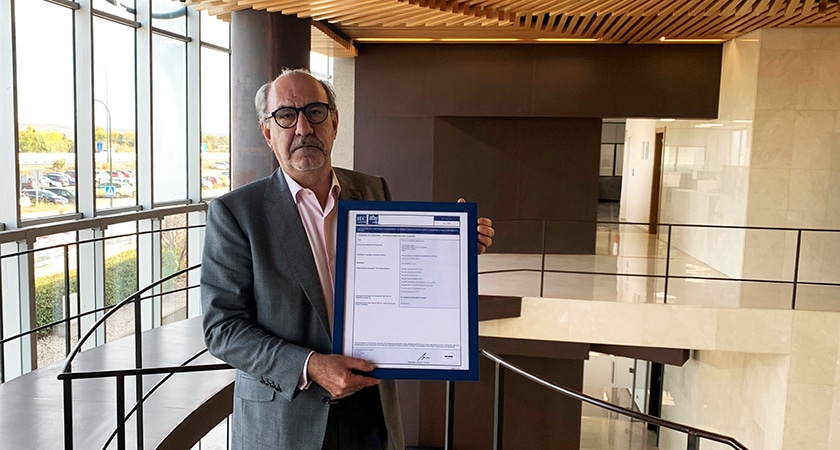 Thus, IEC 62443 perfectly complements the requirements of any information security management system with the vision, requirements and priorities of systems in which operation is paramount, i.e. those in which a security incident has consequences beyond the economic impact derived from the loss of information.
This standard, based on risk management, also establishes a working framework where, based on the maxim that products must be secure by design, a defence in depth strategy is adopted aimed at guaranteeing their protection throughout their life cycle. It also establishes a common framework of understanding and harmonisation between the different actors (manufacturer, service provider and customer) in terms of compliance with cybersecurity requirements.
"The sudden irruption of cybersecurity in the industry has been interpreted by Teltronic as an opportunity to improve both its products and associated processes; and the achievement of this pioneer milestone among companies in the sector once again places Teltronic's products at the forefront and gives meaning to the company's commitment to the adoption of standards", explained the company's CEO, Juan Ferro.