Zaragoza, October, 23rd 2018
Teltronic, within its commitment to quality, has launched a monitoring and support service that, from the company's headquarters, allows to control the more than 60 systems with maintenance services that the company has in the five continents.
Thus, in addition to the monitoring centres that currently provide services to certain clients, for instance in Brazil, Teltronic incorporates this new space for the monitoring and control of their communication networks.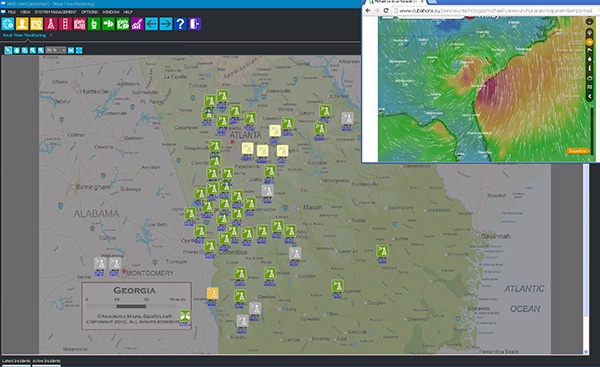 The new Network Operation Center has been especially useful in situations of maximum risk. In this way, the service showed its efficiency during the passage of Hurricane Michael that went through the state of Georgia (USA): Teltronic was permanently monitoring the TETRA system installed in that state.
During those days, the Teltronic team carried out an exhaustive tracking of both the installed system and the evolution of the hurricane itself. The objective was to supervise at all times the correct operation of the network, maintaining permanent contact with the owner of the system, so that technical personnel could intervene immediately in case of any condition or unwanted change in the behaviour of the system.
Despite the great strength of Michael (US Government has declared "Major Disaster" for the state of Georgia due to the effects of the hurricane), the TETRA network showed its reliability and responded perfectly allowing users could keep their communications at all times