• The company continues to invest in its critical communications solution, adding to the already proven reliability in hundreds of TETRA projects deployed all over the world, new broadband capabilities with LTE technology
• Teltronic showcases the new innovations of its eNEBULA infrastructure within the framework of CCW; among others, TETRA and LTE hybrid radio access, and the MCBS, a new outdoor base station with multi-carrier capabilities
Kuala Lumpur. June, 18th 2019.
Teltronic takes part at Critical Communications World where it has presented the new generation of eNEBULA infrastructure, a solution that has proven its robustness and reliability in hundreds of deployments all over the world, with specific functionalities for public safety, transport of passengers and other professional sectors. The company continues developing and evolving its TETRA system to adapt it to the new needs and demands of critical communications users.
To do so, eNEBULA incorporates LTE broadband capabilities fully integrated with TETRA. This integration is carried out at all levels: infrastructure hardware and the network management system, control centre solution for both radio accesses, and even the terminals, thanks to the use of dual TETRA+LTE devices. Thus, through a single solution that preserves the investments made by customers in TETRA, it is possible to evolve towards new broadband services with functionalities adapted to mission-critical users' needs.
In addition, within this evolution process, other elements have also been incorporated into the eNEBULA portfolio, such as the extensive catalogue of cybersecurity licenses and services specifically designed to protect critical infrastructures. Likewise, the company transfers all its experience in secure communication systems to the scope of the IoT, allowing critical mission users to access a huge ecosystem of applications which make it possible to optimize and improve the efficiency of its daily operations.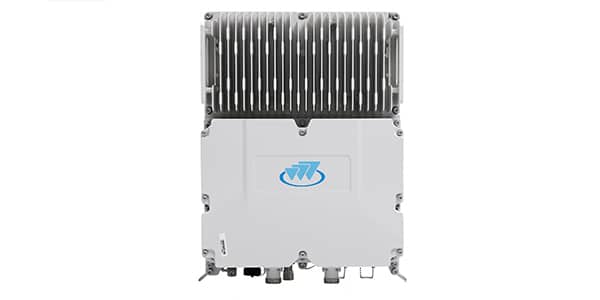 During CCW, Teltronic has also presented the MCBS, a new outdoor base station with multi-carrier capabilities, whose benefits will mean a significant reduction in costs, in key aspects such as the optimization in the design of networks, energy savings, or in the simplification of installation and maintenance tasks.
Juan Ferro, Teltronic's CEO stated: "We have made a great effort to develop the MCBS, a new product that, due to its performance and capabilities, is unique in the market, and which reflects the company's firm commitment to eNEBULA, a solution that has proven its efficiency and reliability for years in all types of environments, and that now allows to offer TETRA and LTE functionalities in a truly integrated way".