Zaragoza, June 13rd,  2018
Teltronic collaborates this year with ASDES, a non-profit organization that, by means of sport activities, finances social integration and development projects aimed at the most disadvantaged people. Each year, as one of its main activities, ASDES organizes a supportive cyclist challenge to raise funds for a child suffering from a disease of what is known as "rare".
In this way, Dani Díaz, an amateur cyclist travels across Aragón riding his bike and, for each kilometer he completes, funds are collected for this charitable cause. Teltronic fully shares the spirit and values of this action and, for this reason, has wanted to join the project by providing a radio communication system. It will make possible for Dani to remain in contact with support cars at all times, making his route more bearable and safer.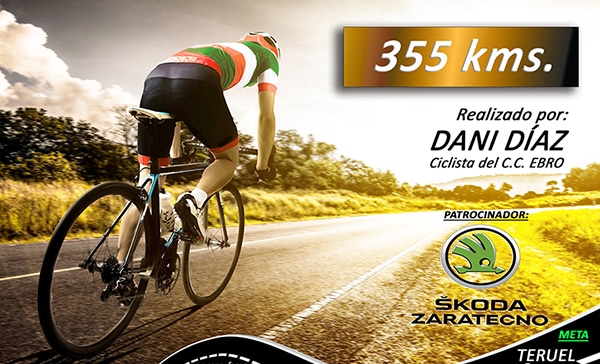 This year, the initiative is made to help Miguel, a child who suffers from a "rare disease" consisting of a genetic alteration of chromosome number 4 that causes mental and physical retardation, which makes it necessary for a person to be together him permanently. The money raised will help Miguel to continue and increase the therapy that allows him to progress and strengthen himself.
All those who wish to collaborate can do so on the ASDES website. Also signing up in the club III Reto ASDES created in the popular application Strava and in the APP Pensumo. For each kilometer that is made until June 30 by bike will add 0.01Euro to the cause.