Zaragoza, June 1st 2023
Teltronic has taken part in the SIRESP (Sistema Integrado de Redes de Emergência e Segurança de Portugal) Tech Days which took place at the Military Academy of Amadora, and which brought together important industry players, operators and representatives of the academic world to discuss the challenges and new possibilities that are opening up in the field of critical communications.
At a time when SIRESP is considering the modernisation of the network, the objective of this event is to promote a deep reflection, creating a forum to present new developments and to demonstrate the most innovative technology, so that this renovation can be carried out as a valid solution for the future.
Teltronic has been part of the debate, and has had the opportunity to participate in the proposed practical exercises, in which the company has been able to demonstrate the capabilities and functionalities of its LTE private network solutions, as well as their integration with TETRA services and operational validation.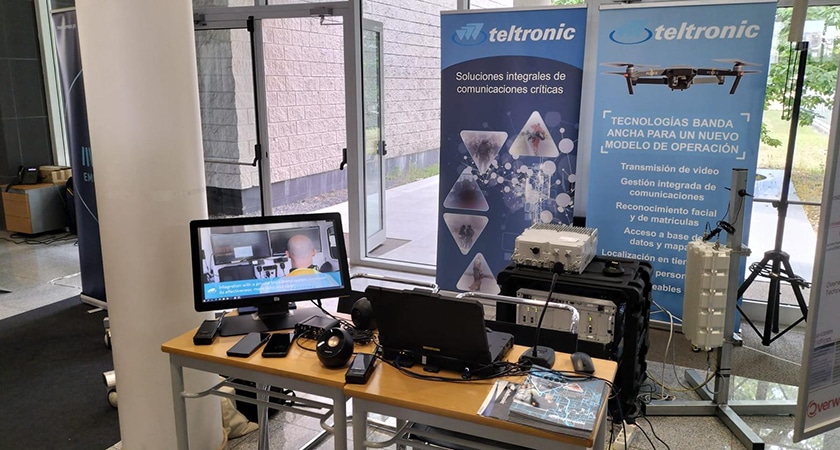 For this purpose, the company deployed a demo system based on LTE technology, including the network infrastructure, latest generation terminals and the control centre application installed on a ruggedised laptop; an integrated and complete solution that enables high-value functionalities, such as real-time video transmission.
Also at the bootcamp
Teltronic was already present at the bootcamp organised by SIRESP at the end of March of this year, taking part in a week-long conference to develop skills and debate topics of interest to the SIRESP community.
SIRESP is the operator of the Portuguese National Emergency and Security Network, a system for the management, control and coordination of communications in all emergency and security situations in the country. It has more than 40,000 users and handles more than 35 million calls per year.