Zaragoza, February 15th 2019
Teltronic, together with its local partner Comunitel Radiocomunicaciones, has been responsible for the modernization of the communication system employed by Jaén buses. The concessionary company of public transport in the Andalusian city, Autobuses Castillo, rely on both companies that were already responsible for deploying the previous system, a 5-tone PMR network that has remained fully operational and functional for more than two decades giving perfect response to communication needs.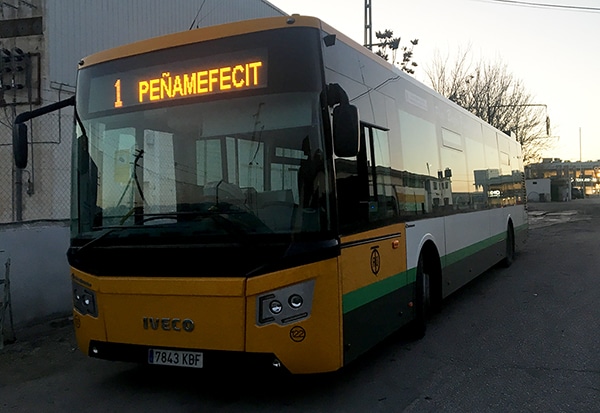 Now, after different tests and developments to keep some characteristics of the previous network which the concessionaire still wanted to have, it has been migrated to a DMR digital system that comprises of: 44 onboard radios, four bases, a repeater and three portable radios.
In this way, Autobuses Castillo maintain the characteristics of the previous system that were well valued and, at the same time, DMR system will provide significant improvements such as higher audio quality, encryption that will offer greater security of communications or larger autonomy of the portable equipment of the inspectors, as well as the possibility of implementing in the future new functionalities, such as multi-site.