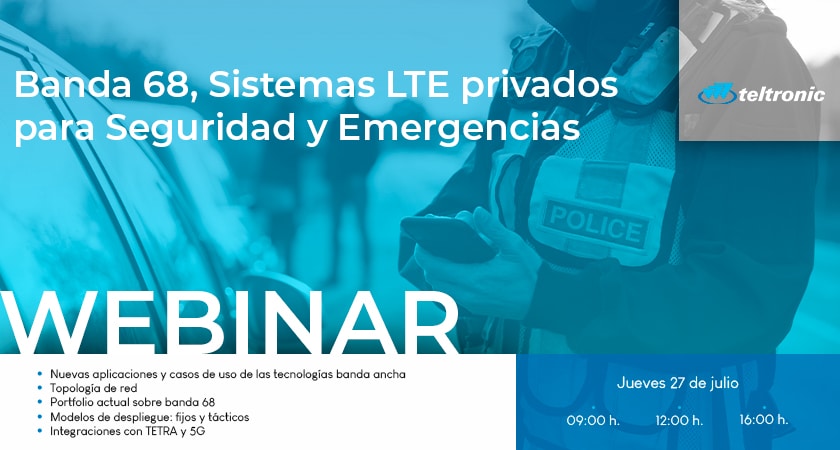 The recent assignment of Band 68 (frequency ranges 698-703 MHz/753-758 MHz) for use by public protection systems and disaster relief operations opens a new horizon for public safety and emergency response agencies.
The favorable regulatory framework, as well as the availability of equipment in this frequency band, will allow these agencies to advance in their digitization process, and will allow the development of endless new applications. Personal cameras that transmit in real time; sensor monitoring (fixed and personal); video streaming from fixed locations or from, for example, a drone; geolocation and map consultation services; access to large databases… all are new applications that will allow an increase in the levels of security and efficiency of your operations.
Join this short-webinar to learn:
New applications and use cases of broadband technologies
Network topology
Current portfolio on band 68
Deployment models: fixed and tactical
Integrations with TETRA and 5G
To facilitate viewing the 25-minute session, the webinar will be broadcast next Thursday, July 27, at three times: 9:00 a.m., 12:00 p.m. and 4:00 p.m. (CEST). On the registration form, you can choose the time that suits you best. The Webinar lenguage is Spanish.