Madrid, November 4th 2021
"TETRA communications for metro trains in Sydney", project developed together with our Australian Partner, MCS Digital, was awarded as the Best Use of Critical Communications in Transport during the International Critical Communications Awards, the most prestigious awards in the field of critical communications worldwide. Our Transport Business Development Director, Felipe Sanjuán, has received this recognition.
The project involved the design, manufacture, installation, commissioning and validation services for the Operations and Maintenance (O&M) Radio System delivering mission critical voice and data for the Sydney Metro, Australia's largest public transport project.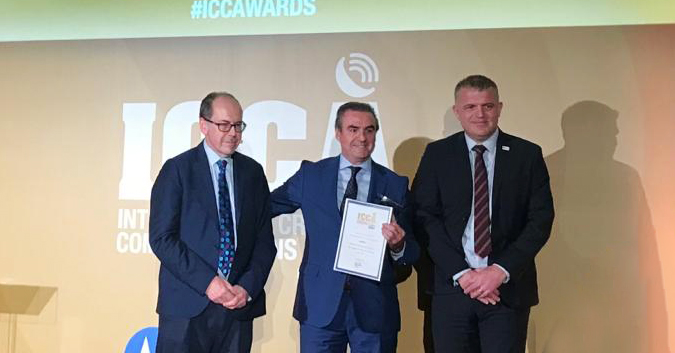 The scope of the project includes:
TETRA radio system providing coverage to the full 36km rail corridor
Control centre solution
Fully redundant rail certified on-board radios for passenger trains and engineering vehicles
Handheld TETRA terminals
Integration to 7 different interfacing systems including station PA, onboard PA, Passenger Emergency Intercom, signalling sistem and the Sydney Trains radio system at interchange stations
FINALIST WITH OTHER TWO CANDIDATURES
Besides this project, Teltronic had other two candidatures:  "The deployment of a private LTE network and its integration with CBTC signalling application on Line 3 of the Bilbao Metro" had been selected as one of the shortlisted entries in the transport category, and José Martín, CEO of our North American subsidiary, PowerTrunk, was a finalist in "Outstanding Contribution to Critical Communications", a category that recognizes the work of those individuals and institutions that have made a valuable contribution to the industry, earning the respect of the sector and contributing to increasing the safety of users around the world.