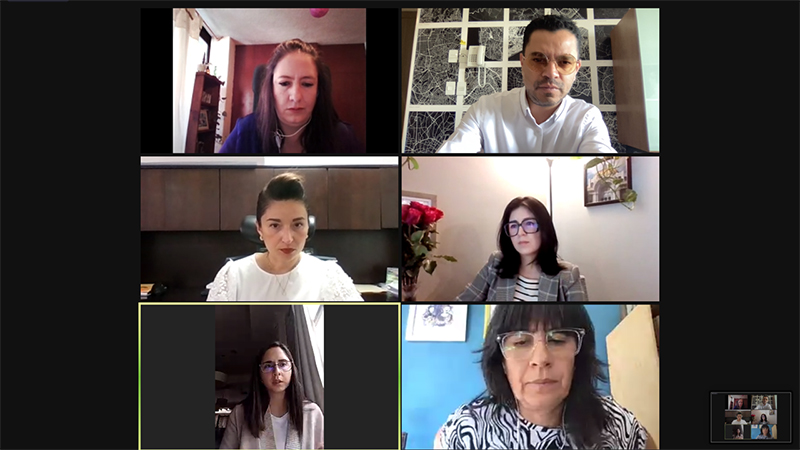 Teltronic Mexico organised a new session of the "Dialogues on technology, mobility and public safety: Challenges and solutions for our Latin American cities" which, in this latest edition, brought together women specialists in transport and public policy to discuss how technology can be an ally to improve women's safety in public spaces.
The experts agreed that budgetary decisions, the sexist culture and a series of gender inequitable measures have generated a reality of insecurity and violence in transport and public spaces in general for Latin American women.
Misdirected technology
In Mexico, for example, investment in technology exists, but it is directed towards espionage, armament and the fight against organised crime. However, "there is a disconnection of security policies for emergency events such as those experienced by women in public spaces," said Volga de Pina, Human Rights defender and founder of Dragon Lab. She added that technology is essential to document what happens in the streets and uncertain corridors on the periphery of cities, where women are often violated.
Crime figures are on the rise, so it is important that technology does not take a step aside. "As an example, the relationship that exists between private applications and the panic button installed by Mexico City allows you to have an important level of data, but there is no one to process it. The technology is bought but there is no proper follow-up. Gender policies have only just been born".
Taking up Volga de Pina's argument, Paula Soto, Master and PhD in Anthropological Sciences from the Autonomous Metropolitan University (UAM), commented that it is necessary to think about gender mainstreaming through urban planning and awareness-raising through comprehensive development strategies, opting for women's problems and needs to form part of the agenda.
Only in the country's capital, women make approximately 10 million journeys a day, 73.9% of which are on public transport, where – according to UN Women data – nine out of ten have suffered acts of violence: sexual harassment, touching and verbal aggression.
Technology and gender security
Given the increase in insecurity in the country's mobility systems, Lisseth Moreira, Marketing Director of Teltronic Mexico, commented that "technology caters for diversity, it is a transparent system; mission-critical radio communication allows decisions to be made in real time; a timely message ensures that a crime of violence against women does not escalate", and yet she acknowledged that there is a lack of budget and implementation in cities where gender violence reports alarming figures.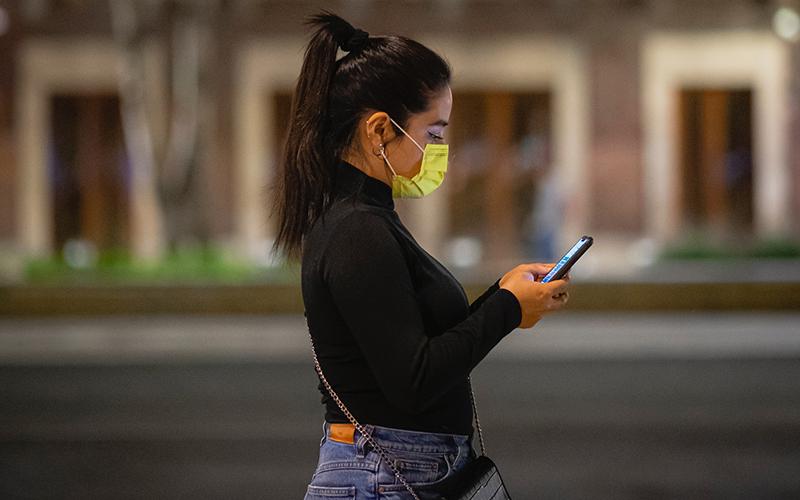 "Gender policy should not only be located in specialised institutes, it is necessary to think about how all public policies are crossed by the needs of women, and therefore, how we can think about uniting them through urban planning and awareness-raising through comprehensive strategies, because violence will continue to occur if we do not think of fundamental solutions.
The hostile environment and the violence that overtakes Mexico as a country make the situation difficult for women; in this respect, Annette Ramírez, a specialist in political science focused on sustainable cities, commented that in Mexico, the design of public space in cities makes women invisible. The lack of women in decision-making restricts public policy options, which are mostly covered by "grey infrastructure", she said.
A historical lag
The lack of a gender perspective in Mexican cities, acknowledges Laura Ballesteros, Monterrey's Secretary for Sustainable Urban Development, is due to the level of exposure to violence that Mexican women can suffer when they are not taken into account in the design of mobility. "We make between four and five trips a day compared to men, who only make two; in addition, we make trips with children in our arms, baby buggies, we are in charge of the elderly. This translates into a historical backwardness towards us, a lack of respect for democracy".