Transmilenio is the mass transit bus system of Colombia's capital, Bogotá. Its operation is equivalent to a metro, with dedicated lines and articulated buses.
The network has more than 2,000 articulated vehicles and another 900 conventional vehicles serving peripheral lines, and moves around 80 million passengers a month.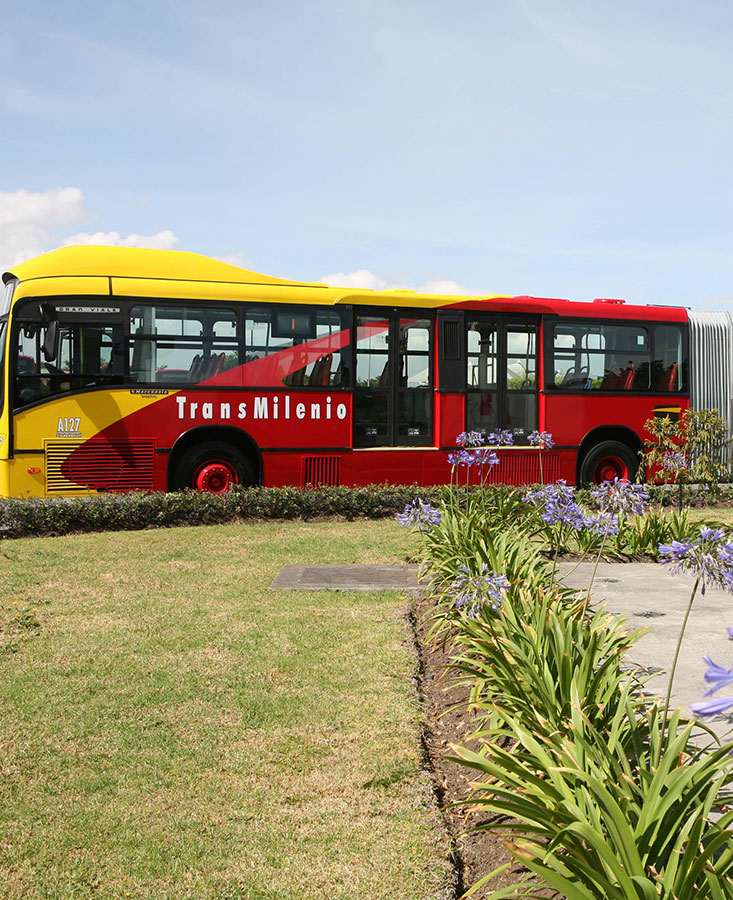 The launch of Transmilenio was a major breakthrough for the city, because until then, a dozen different companies were operating, resulting in traffic jams and, ultimately, an inefficient transport system for a city with more than 8 million inhabitants.
The solution supplied by Teltronic made it possible to meet one of the main objectives of the operator: to achieve real-time location of the entire fleet of buses. In addition, the driver had to be continuously informed in order to optimise decision-making in his daily activities and, finally, an automatic system was required so that passengers were informed of stops or the traffic situation in the event of delays and cancellations.
Teltronic's system managed to overcome all these challenges, being able to adapt to the morphology of the city and responding to all the operator's needs.