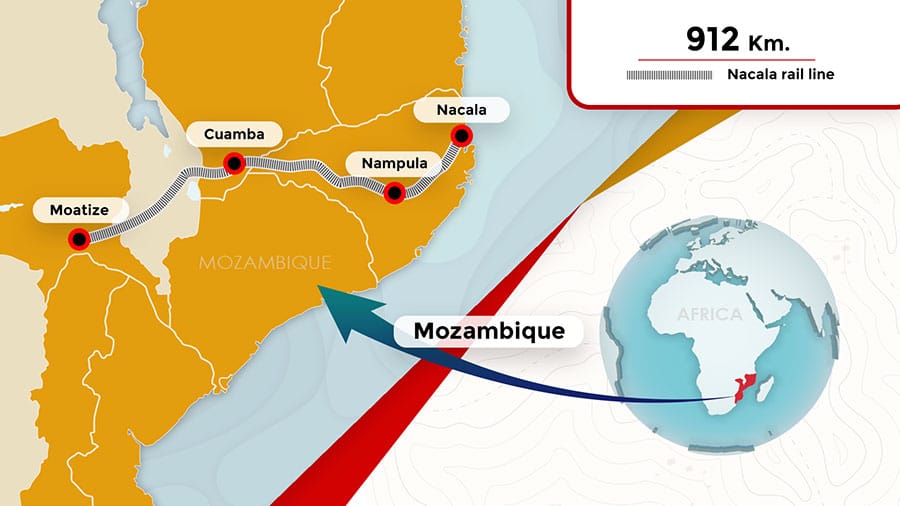 It is a 912 km long railway that runs through the entire Mozambican forest and Malawi and, given its strategic importance for the country, it was essential to provide it with control systems that would increase safety, increase the speed of trains and reduce operating costs.
Teltronic and Siemens are participating in the project by providing a solution that integrates the TETRA communications and Positive Train Control (PTC) signalling system, so that the PTC equipment will use the TETRA digital radio communications system to communicate between its fixed and mobile parts to monitor and control the train's actions.
Teltronic's communications solution allows maximum performance to be obtained from the operation. Through a single communications infrastructure, all the railway applications and systems foreseen in the operation, such as the railway signalling system, the temperature and derailment control subsystems, and the voice services for communications with the drivers and the rest of the operation's personnel, are provided through a single communications infrastructure.
The company thus demonstrates the technical feasibility of TETRA to provide secure and efficient communications in the railway environment.