Metro Bilbao L3, LTE deployment and integration with CBTC
The Basque Country has a communications network based on TETRA technology, which facilitates the communications of the different public services. Operated by ITELAZPI, a public company, the system has TETRA coverage in 100% of the territory, with 184 base stations providing overlapping coverage in four segments and has consolidated itself as the private network of reference for different public bodies.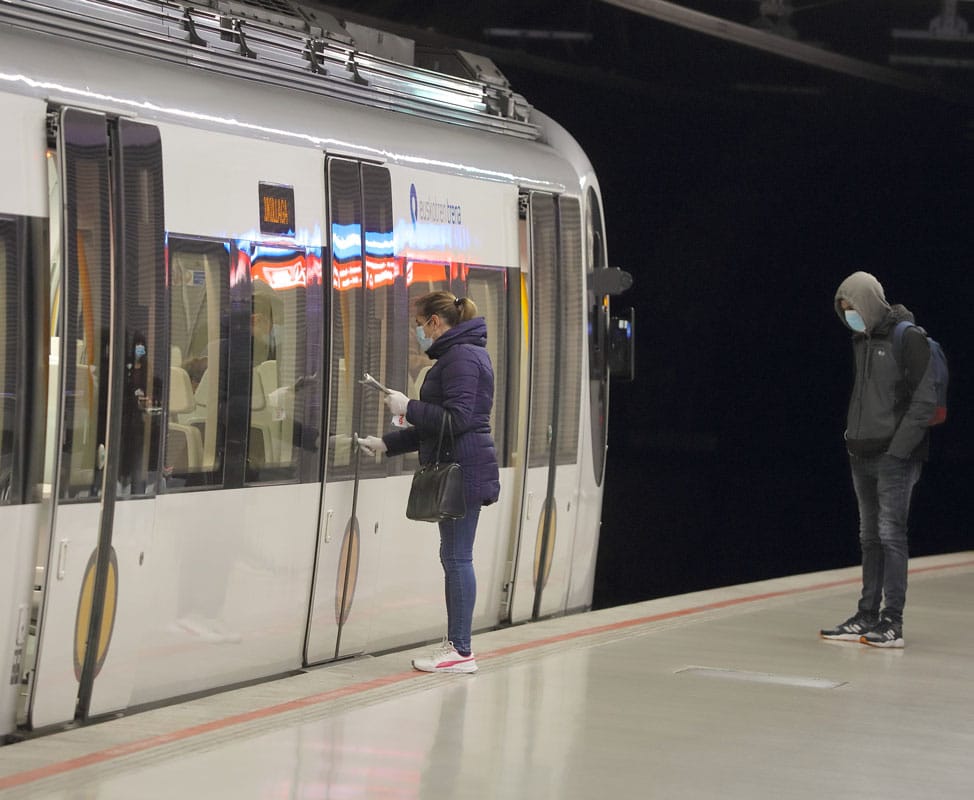 Among the main users is EUSKOTREN, operator of the suburban trains and also of the recently built line 3 of the Bilbao Metro. It serves different municipalities in the metropolitan area of Bilbao and operates with frequencies ranging from 7 to 15 minutes, serving a population of 70,000 inhabitants.
EUSKOTREN acquired new UT 950 series trains from CAF, equipped with the latest digital communications technology, including the possibility of incorporating CAF Signalling's CBTC (Communications-Based Train Control) signalling solution. To demonstrate the capabilities and advantages of the new system, CAF Signalling reached an agreement with EUSKOTREN for the implementation of a demonstrator system on Line 3 of Metro Bilbao to test safety, radio communications, capacity and different levels of automation up to GoA 4 (Grade of Automation).
The deployment requires a broadband radio system for train-to-ground communication that is capable of providing security, availability and the appropriate levels of quality of service for the correct operation of the signalling solution, and Teltronic was responsible for installing its proprietary eNEBULA LTE solution along the entire length of line 3.
With the installation completed, the integration of CAF Signalling's CBTC with Teltronic's LTE was validated, demonstrating that it is ready to offer future rail transport communication services.