The M5 line, also known as the UUC Line (Üsküdar-Ümraniye-Çekmeköy), was the first railway line in Turkey to use driverless trains. With a length of 20 kilometres, 16 stations and a depot area, it was designed to serve up to 80% of the population on the Asian side of Istanbul.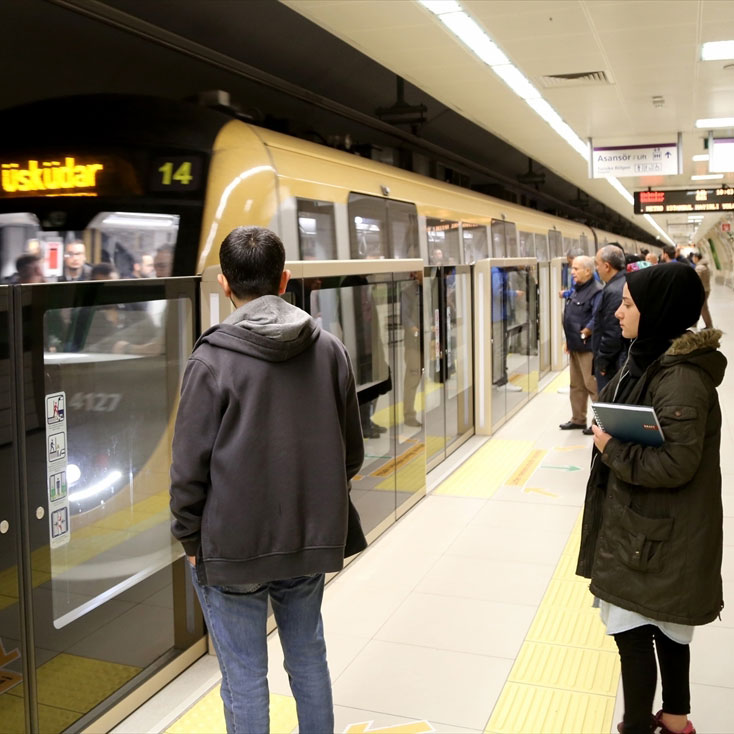 The project expanded the scope of the metro system, helping to integrate the city's various transport networks: light rail, metro, bus and even ferry, as it allows passengers to connect directly to the Üsküdar ferry terminal. The line has also significantly reduced the city's excessive travel times and improved travel safety, while traffic congestion has been significantly reduced.
The transport sector in general, and metro environments in particular, always present a number of characteristics that make them complex when it comes to deploying a critical communications system. Firstly, vehicles are constantly on the move, in the case of the UUC line at speeds of up to 70 kilometres per hour, so the technology chosen must offer good mobility performance.
In addition, all stations on the M5 line in Istanbul are underground, running through tunnels. Providing coverage for the 20 kilometres of line in an environment where signal propagation is so complicated also represents a major challenge in itself. In addition, the peculiarity of having driverless trains makes the system even more valuable, as it must guarantee at all times both communications between passengers and the control centre, as well as the transmission of the data that makes the correct operation of the trains possible.
In a passenger system that carries an average of 220,000 passengers a day, nothing can go wrong, as passenger safety depends on well-functioning communications. Teltronic, in collaboration with its partner Elsitel, provided a complete TETRA communication solution, delivering a communications solution that significantly improved critical communications for the Istanbul Metro, increasing efficiency and safety while helping to improve service for passengers.