Flint Hills Resources is a leading refining, chemicals and biofuels company. Its Pine Bend refinery, located in Rosemount, Minnesota, has 4,000 radius users. The refinery is the largest in Minnesota and covers approximately 700 acres, with a capacity of 320,000 barrels per day.
The Pine Bend refinery employs more than 1,000 full-time employees and is considered the largest continuous construction site in the state of Minnesota. In addition, hundreds of contractors are on site every day. The refinery produces most of Minnesota's transportation fuels, including gasoline, diesel and jet fuel, as well as other products that people depend on, such as propane and asphalt.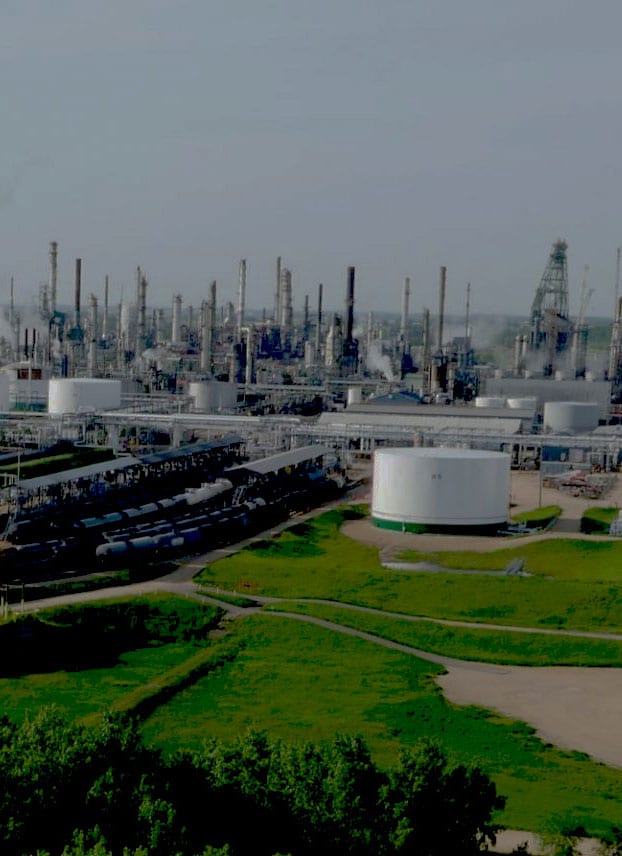 The Pine Bend refinery used different radio systems in its facilities, which limited interoperability between user groups. There were also operational problems.  Radio coverage was unreliable not only outdoors, but also inside buildings (blast resistant) and in underground areas of office buildings, which meant that staff often had to move to another location to communicate.  Speech intelligibility was also significantly compromised in a noisy environment.
Flint Hills Resources believed that its interests would be best served by selecting products and solutions based on open industry standards.  This would ensure procurement from multiple sources with competitive value propositions for current and future acquisitions.
Thanks to the TETRA solution, staff and contractors can now communicate within their departments via different radio talkgroups or all together as a single group, ensuring that the right people are brought together at the right time.  The system provides complete coverage for the entire operational area of the refinery and is the first TETRA network deployed by an Oil&Gas organisation in North America.