Euskotren Railways, Train-Earth communications over TETRA
Euskotren is the main transport operator in the Basque Country, an Autonomous Community located in the north of Spain, and offers passenger and freight services. Improving both the mobility of citizens and the agility of freight traffic are two priority objectives for the company, and to this end it has planned a series of projects to modernise the control and communications systems of the different lines in the network.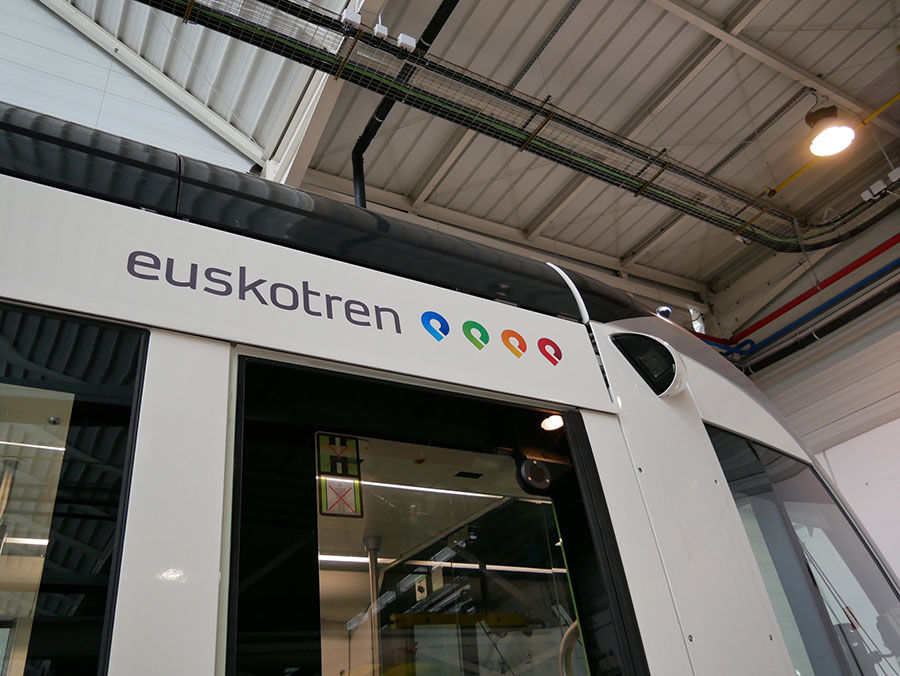 In this process, Euskotren joined Itelazpi's TETRA network as a new user, a TETRA system that provides service to different local and provincial administrations and has coverage throughout the region, including tunnels and underground railway lines. The operating model of this system allows all the organisations to be integrated and, at the same time, to have the necessary resources for the independent management of each one of them.
Euskotren used analogue train-ground systems to manage calls and signalling data, as well as GPRS modems to exchange operating files. With the aim of modernising and unifying communications, it renewed its systems to have both services on a single digital TETRA platform.
In addition to the use of the infrastructure of the public operator Itelazpi, the TETRA solution adopted consists of on-board equipment of the RTP-600 series that guarantees Train-Ground communications at all times, and management applications installed in the Control Centre that allow all communications with drivers and passengers to be managed from the operator stations.
The operating model based on the use of a network already deployed by the public operator Itelazpi, and ensuring adequate availability and reliability in such a complex environment as rail transport has been the key factor in ensuring the success of the project, with a single system that supports voice and data communications for operation and management applications.