Cuenca, a World Heritage City, is a city of about 600,000 inhabitants in the south-central part of the Republic of Ecuador. It is called the Athens of Ecuador for its architecture and its cultural diversity.
Until its implementation, the existing public transport system in the city was characterised by traffic congestion, noise and environmental pollution, shared routes between several transport lines, high accident rates and, in general, a high perception of insecurity in the use of public transport. The creation of a tram trunk line would change mobility in the city forever.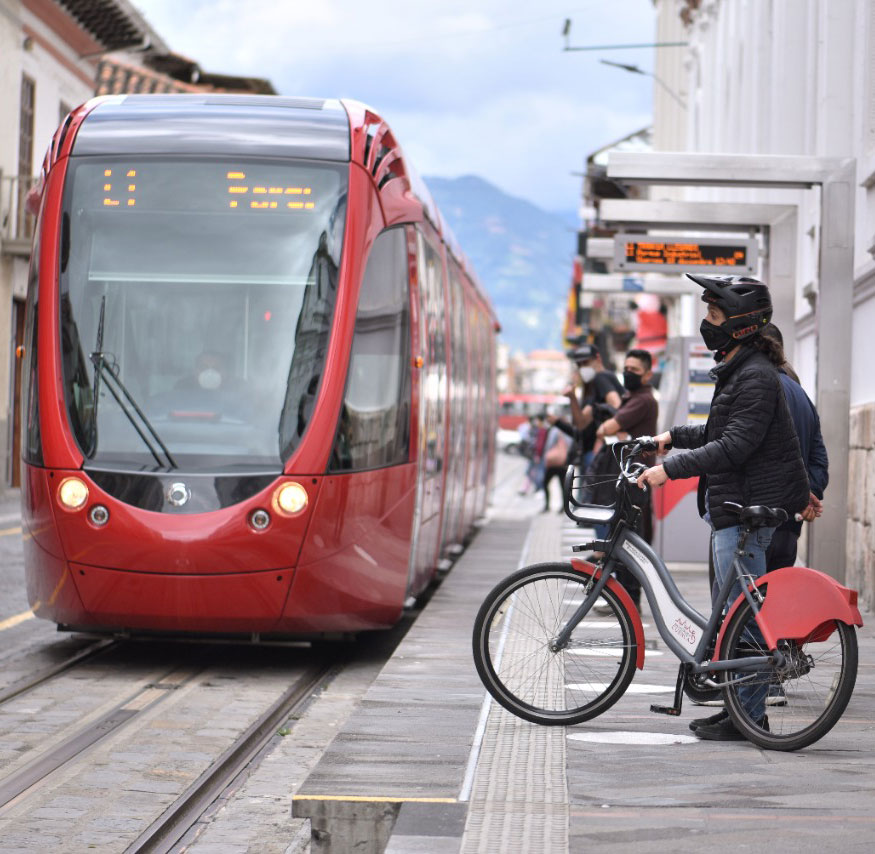 This new infrastructure required a robust and reliable communications system, and Teltronic was commissioned to supply a communications system comprising the TETRA NEBULA infrastructure and on-board terminals for the trams, capable of simultaneously handling both the voice services of the various network personnel and the data services required for the regulation and control of the vehicles.
The TETRA communications system is integrated with the operational support system, both on-board and in the control centre, where the traffic control and regulation applications (AVLS) are installed and access the TETRA services online thanks to the N2A interface and protocol provided by the NEBULA infrastructure.
For a tramway project, in addition to voice services, data management plays an important role in the project, as it is necessary to allow bidirectional communication between the fixed and mobile parts of the SAE at all times.