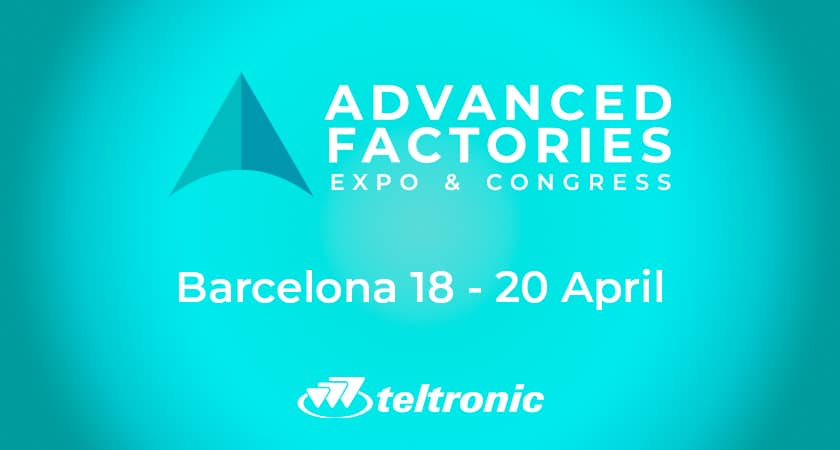 Once again, Teltronic will participate in the Advanced Factories fair, which will take place in Barcelona.
Advanced Factories brings together year after year innovative companies in industrial automation, robotics, digital manufacturing and technologies and new production models that help boost industrial competitiveness through new business models and Industry 4.0.
At the same time, the Industry 4.0 Congress is being held, the largest European congress on industrial innovation in which Teltronic will participate as a speaker.
Barcelona, April 18 – April 20
If you are interested in meeting our team at the event, please complete the form below: