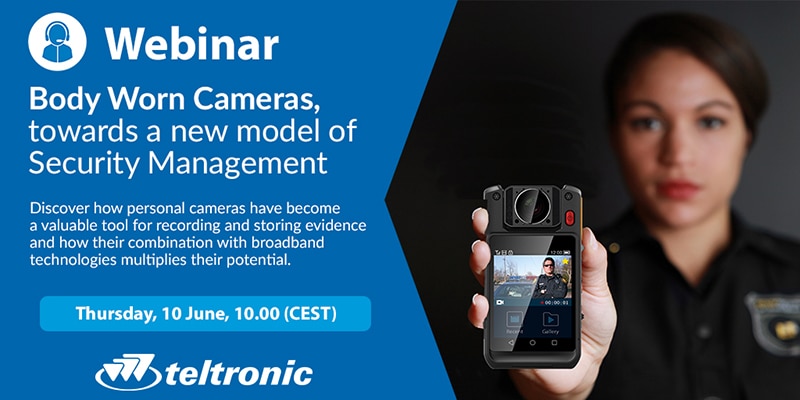 Body Worn Cameras have become increasingly popular in recent years, proving to be a very valuable tool for video recording and storage.
Their combination with broadband technologies multiplies their potential, with a generation of devices that not only record what is happening, but also send the live video  to the control centre or other terminals, improving the safety and efficiency of the operation not only in public safety scenarios, but also in industrial environments (mines, nuclear power plants, Oil&Gas, etc) and in the transport sector.
Join our webinar "Body Worn Cameras, towards a new model of Security Management" and discover how these devices can contribute to improve safety and operation in critical environments.
We will address relevant issues such as:
Applications and benefits of use
Device characteristics
Digital evidence management solutions
Device management
Use cases
Who is it aimed at?
CTO, Engineers and System architects of:
Public safety agencies
112/911 emergency services
Industrial, utilities and Oil&Gas sector
Transport operators
System integrators
Consulting companies