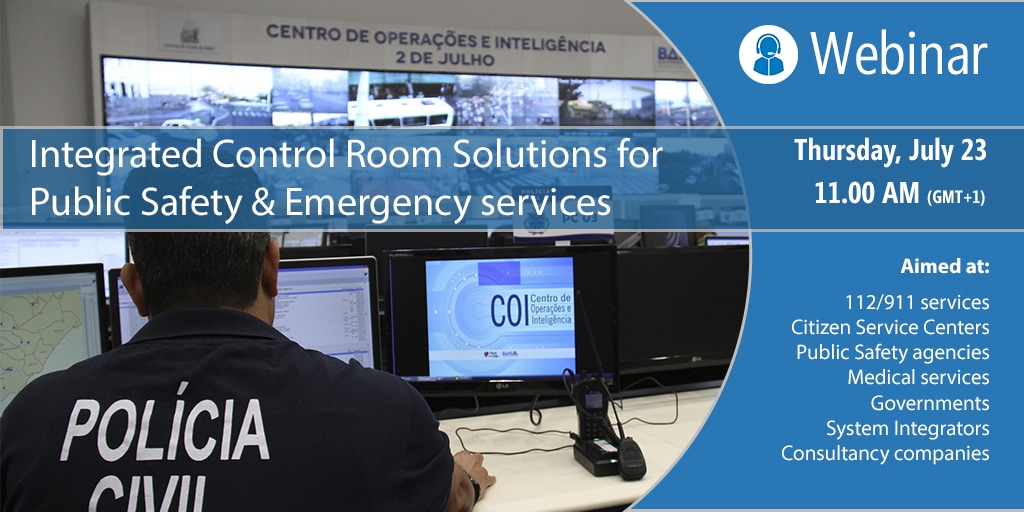 How can citizens get the best help possible if they find themselves in an emergency?. Control room solutions for Emergency services play a crucial role in such a situation.
Citizens can dial 112 to reach the emergency services, including the police, emergency medical services or the fire brigades. An efficient coordination of the incidents and the involved field resources will contribute to improving people's safety & security.
Join Teltronic for a webinar focused on how to implement fully compatible NG112/9-1-1 solution in a modern Emergency service.
We will deal with relevant issues such as:
Unified Communication platform. 
Call Taking and Incident Management
Emergency services Dispatch
Add-on functions as real time location or video surveillance
Worldwide references of Teltronic Next Generation Command & Control solution CeCoCo
Who is it aimed at?
CTO, engineers and architects of :
112/911 services
Citizen Service Centers
Public Safety agencies
Medical services
Governments
System Integrators
Consultancy companies