• The company has supplied network infrastructure, terminals and its Command and control center
• The State of Santa Catarina has also relied on the company to deploy a public safety communications system
Zaragoza. April, 30th 2019.
The Secretariat of Public Security of the Brazilian state of Goiás has awarded Teltronic for the deployment of a radio system that will improve the efficiency of state police's operations, that will benefit from immediate communications that meet the highest standards of safety and reliability
In addition to the network infrastructure and its dispatch and control centre solution, CeCoCo, Teltronic provides the portable radio for the agents, desktops units, and the mobile radios that will be installed on the motorcycles used by police forces.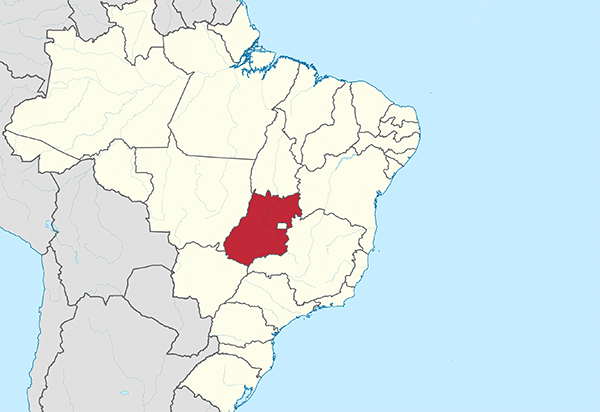 "We are honoured to have the opportunity to serve the Goiás Police with our state-of-the-art equipment and radios, this is yet another example of the capabilities and enormous possibilities that TETRA technology brings to communications in matters of public safety", pointed out general director of Teltronic Brazil, Paulo Ferrão.
SANTA CATARINA
The company has also been responsible for another public safety project in the state of Santa Catarina, in the south of the country. In this deployment, Teltronic has supplied the network infrastructure that covers the area and the terminals used by the agents.
With these new projects, the company maintains its commitment to the Brazilian market, where it landed 20 years ago in which it has developed more than fifty projects both public safety and transport. In addition, Teltronic has four delegations in the country: Sao Paulo, Rio de Janeiro, Salvador de Bahia and Brasilia.
About Teltronic
For over 40 years, Teltronic, a subsidiary of Hytera Communications Corporation Limited, is a world leader in the design and manufacturing of mission-critical radio communications. With the combined objectives of innovation and the highest quality, Teltronic provides complete wireless communications solutions for a variety of sectors including public safety, public transport, oil & gas, utilities, mining, industry, and others. Its products are marketed around the world, with more than 400 systems in operation in 50 countries.